Bible Verses about Faithfulness
Bible verses about faithfulness fall into two categories. Obviously the first and foremost is the faithfulness of God. We should never have any doubt that Jesus Christ is faithful. 
The second category is about being faithful to Him. This is especially true in the New Covenant that He made with us when He poured out His Spirit on humanity.
Bible Verses about Faithfulness of God

Understand, therefore, that the Lord your God is indeed God. He is the faithful God who keeps his covenant for a thousand generations and lavishes his unfailing love on those who love him and obey his commands (Deuteronomy 7:9 NLT).
Your mercy, O Lord, is in the heavens; Your faithfulness reaches to the clouds (Psalm 36:5 NKJV).
I will sing of the steadfast love of the Lord, forever; with my mouth I will make known your faithfulness to all generations. For I said, "Steadfast love will be built up forever; in the heavens you will establish your faithfulness" (Psalm 89:1-2 ESV).
And the heavens will praise Your wonders, O Lord; Your faithfulness also in the assembly of the saints (Psalm 89:5 NKJV).
Nevertheless my lovingkindness will I not utterly take from him, nor suffer my faithfulness to fail (Psalm 89:33).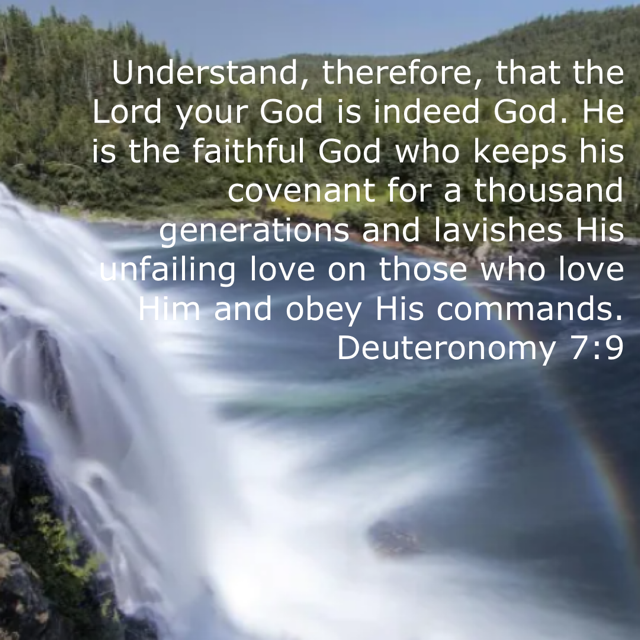 I know, O Lord, that Your judgments are right, And that in faithfulness You have afflicted me (Psalm 119:75 NKJV).

All Your commandments are faithful; They persecute me wrongfully; Help me (Psalm 119:86 NKJV)!
Your faithfulness extends to every generation, as enduring as the earth you created (Psalm 119:90 NLT).
O Lord, You are my God. I will exalt You, I will praise Your name,
For You have done wonderful things; Your counsels of old are faithfulness and truth (Isaiah 25:1 NKJV).
The faithful love of the Lord never ends! His mercies never cease. Great is his faithfulness; his mercies begin afresh each morning (Lamentations 3:22-23 NLT).
God is faithful, by whom you were called into the fellowship of His Son, Jesus Christ our Lord (1 Corinthians 1:9 NKJV).
He who calls you is faithful, who also will do it (1 Thessalonians 5:24 NKJV).
But the Lord is faithful, who will establish you and guard you from the evil one (2 Thessalonians 3:3 NKJV).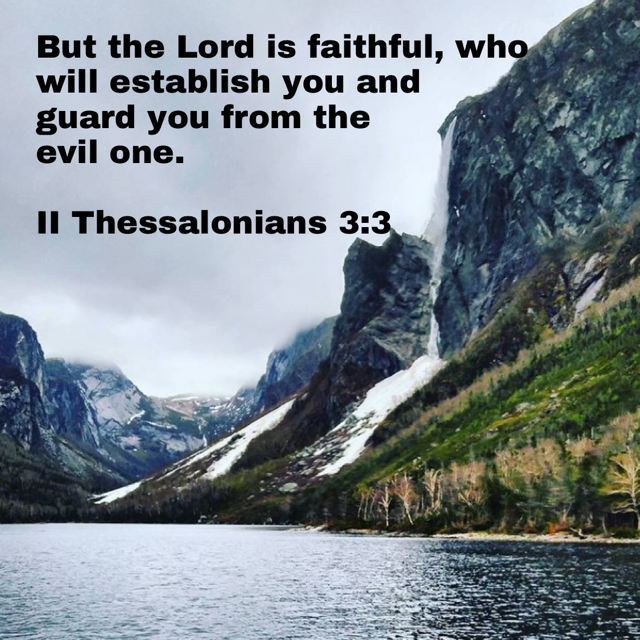 Therefore, in all things He had to be made like His brethren, that He might be a merciful and faithful High Priest in things pertaining to God, to make propitiation for the sins of the people (Hebrews 2:17 NKJV).

Wherefore let them that suffer according to the will of God commit the keeping of their souls to him in well doing, as unto a faithful Creator (1 Peter 4:19).
If we confess our sins, he is faithful and just to forgive us our sins, and to cleanse us from all unrighteousness (1 John 1:9).
And he that sat upon the throne said, Behold, I make all things new. And he said unto me, Write: for these words are true and faithful (Revelation 21:5 NKJV).
Bible Verses about Faithfulness of God's Saints

And he charged them: "Thus you shall do in the fear of the Lord, in faithfulness, and with your whole heart (2 Chronicles 19:9 ESV).
Love the Lord, all you his saints! The Lord preserves the faithful but abundantly repays the one who acts in pride (Psalm 31:23 ESV).
My eyes shall be on the faithful of the land, That they may dwell with me; He who walks in a perfect way, He shall serve me (Psalm 101:6 NKJV).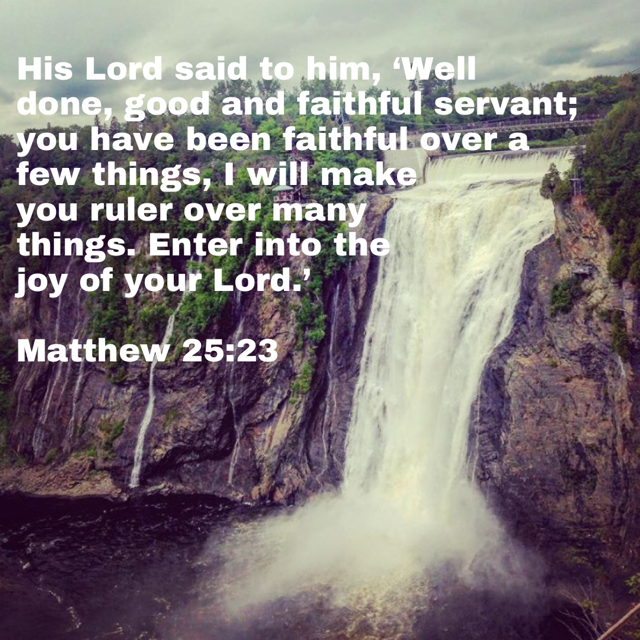 See how Jerusalem, once so faithful, has become a prostitute. Once the home of justice and righteousness, she is now filled with murderers (Isaiah 1:21 NLT).

Let these false prophets tell their dreams, but let my true messengers faithfully proclaim my every word. There is a difference between straw and grain (Jeremiah 23:28 NLT).
Who then is the faithful and wise servant, whom his master has set over his household, to give them their food at the proper time (Matthew 24:45 ESV)?
His lord said unto him, Well done, good and faithful servant; thou hast been faithful over a few things, I will make thee ruler over many things: enter thou into the joy of thy lord (Matthew 25:23).
If you are faithful in little things, you will be faithful in large ones. But if you are dishonest in little things, you won't be honest with greater responsibilities. And if you are untrustworthy about worldly wealth, who will trust you with the true riches of heaven (Luke 16:10-11 NLT)?
Moreover it is required in stewards, that a man be found faithful (1 Corinthians 4:2).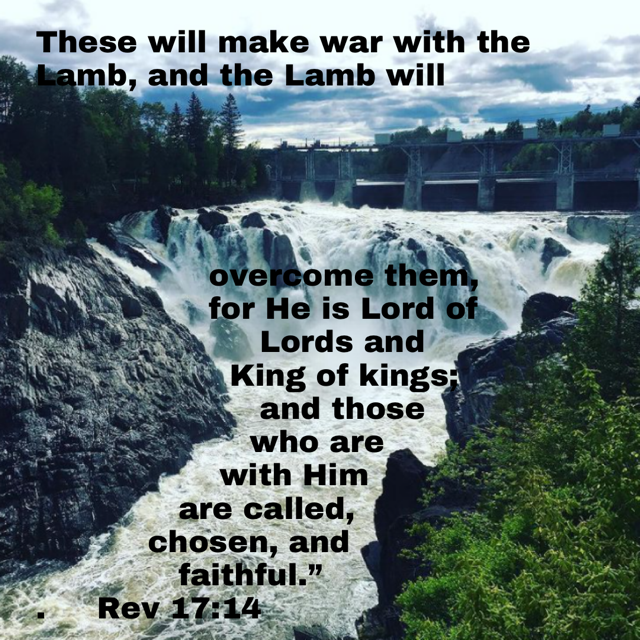 No temptation has overtaken you except such as is common to man; but God is faithful, who will not allow you to be tempted beyond what you are able, but with the temptation will also make the way of escape, that you may be able to bear it. (1 Corinthians 10:13 NKJV).

If we are unfaithful, he remains faithful, for he cannot deny who he is (2 Timothy 2:13 NLT).
Do not fear any of those things which you are about to suffer. Indeed, the devil is about to throw some of you into prison, that you may be tested, and you will have tribulation ten days. Be faithful until death, and I will give you the crown of life (Revelation 2:10 NKJV).
These will make war with the Lamb, and the Lamb will overcome them, for He is Lord of lords and King of kings; and those who are with Him are called, chosen, and faithful (Revelation 17:14 NKJV).
From Bible Verses about Faithfulness to Bible Verses