Obedience
Obedience is essential for Christians. We know that it is important to God for us to know that there is only One God and that God is One:
..........The Lord our God is one Lord (Deuteronomy 6:4),
and that we should love Him:
And thou shalt love the Lord thy God with all thine heart, and with all thy soul, and with all thy might (Deuteronomy 6:5)
and that He is holy:
And ye shall be holy unto me: for I the LORD am holy, and have severed you from other people, that ye should be mine (Leviticus 20:26).

Right after knowing who He is, loving Him and that He is holy, God has always wanted us to be obedient:
Thou shalt therefore obey the voice of the Lord thy God, and do his commandments and his statutes, which I command thee this day (Deuteronomy 27:10).

Obey in the Old Testament is from the Hebrew word shama` H8085 and it means "to hear, to listen, obey". A common theme in the Old Testament, was man's failure to obey God and His Word. The lack of obedience resulted in many tragedies in the Old Testament. Here are some in chronological order: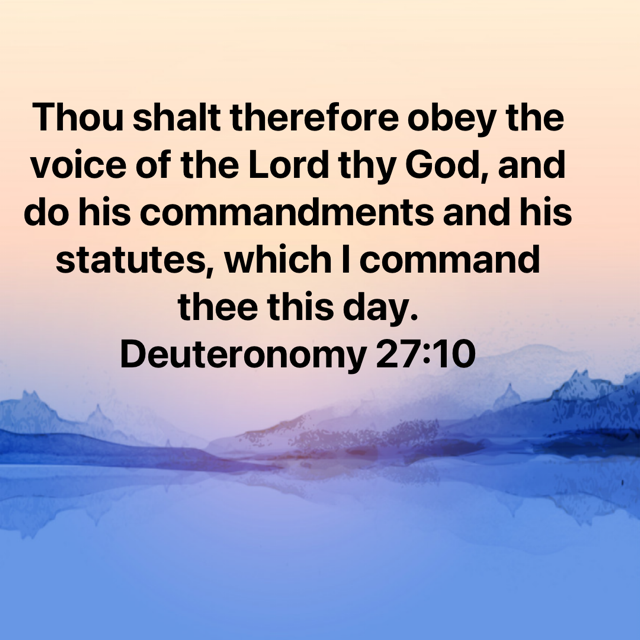 Transgression

(Lack of Obedience)

---

Consequence 

of Lack of Obedience

---

Adam and Eve ate from the tree of good and evil.  (Genesis 3:1-6)


Mankind was driven out of the Garden of Eden. (Genesis 3:7-24)

Earth was corrupt before God, and the earth was filled with violence. (Genesis 6:1-13)

The Genesis flood where only eight people* were saved in Noah's arc. (Hebrews 11:7 and 1 Peter 3:20)

*of estimate of 5 to 17 billion based on information obtained from the Bible

Lot and family told to escape for their life and not to turn around and look back. (Genesis 19:17)

Lot's wife looked back and she became a pillar of salt. (Genesis 19:26)

Sin of Sodom and Gomorrah grieved the Lord. (Genesis 18:20)

The Lord rained brimstone and fire upon Sodom and upon Gomorrah. (Genesis 19:24)

Aaron builds the golden calf and the Israelites worshiped it. (Exodus 32:1-19)

About three thousand Israelites were slain. (Exodus 32:21-35)

Israelites didn't heed Caleb and Joshua's good report about going to possess the promised land. (Numbers 14:6-10)

Israel wandered forty years in the wilderness and the rebellious ones died there. (Numbers 14:21-39)

Korah and all his company rebelled against Moses. (Numbers 16:3)

Earth opened her mouth, and swallowed Korah and all his company. (Numbers 16:32)


The Lord told Aaron and Moses at Meribah to speak to the rock but Moses smote the rock twice instead. (Numbers 20:7-13)

Aaron and Moses never entered into the promised land. (Numbers 20:12) 

Achan took silver and gold from Jericho personally when the Lord said it was all supposed to go into treasury of the Lord. (Joshua 6:19 and Joshua 7:20-21)

Achan and his family were stoned to death and then burnt. (Joshua 7:25)

Israelites did not utterly destroy the enemy in the land of Canaan (as the Lord commanded) and intermarried with them and served the Canaanites gods. (Deuteronomy 20:16-17 and Judges 3:5-6)

The hand of the Lord was against  the Israelites and they lived a distressed life for at least three hundred years. (Judges 2:11-15 and Judges 11:26)


Saul did not obey God. (1 Samuel 13:13)

Saul lost his kingdom and God replaced Saul with a man after His own heart - David. (1 Samuel 13:14 and 1 Samuel 16:11-13)

David committed adultery with Bathsheba and murdered her husband Uriah. (2 Samuel 11:3-4 and 2 Samuel 11:14-17)

The Lord raised up evil against David within his household. His son Absalom slept with David's wives and rebelled against David.  (2 Samuel 12:11 &16:22, 2 Samuel 15:10)

Solomon had seven hundred wives, princesses, and three hundred concubines and his wives turned away his heart to idolatry. (1 Kings 11:1-8)


God was angry with Solomon and divided his kingdom into two. (1 Kings 11:10-12, 31)

Jezebel arranged the murder of Naboth and the Lord promised that dogs would eat Jezebel by  the wall of Jezreel. (1 Kings 21:23)

The dogs ate the flesh of Jezebel by the wall of Jezreel. (2 Kings 9:30-37)

Children of Israel sinned against the Lord as they feared other gods    and walked in the statutes of the heathen. (2 Kings 17:7-18)

Assyria took Samaria, and carried Israel away into Assyria. (2 Kings 17:6)


Manasseh, king of Judah did evil and wickedness and caused Judah to sin.   (2 Kings 21:1-18)

Babylon carried Judah away for the sins of Manasseh. (2 Kings 24:3-4,15)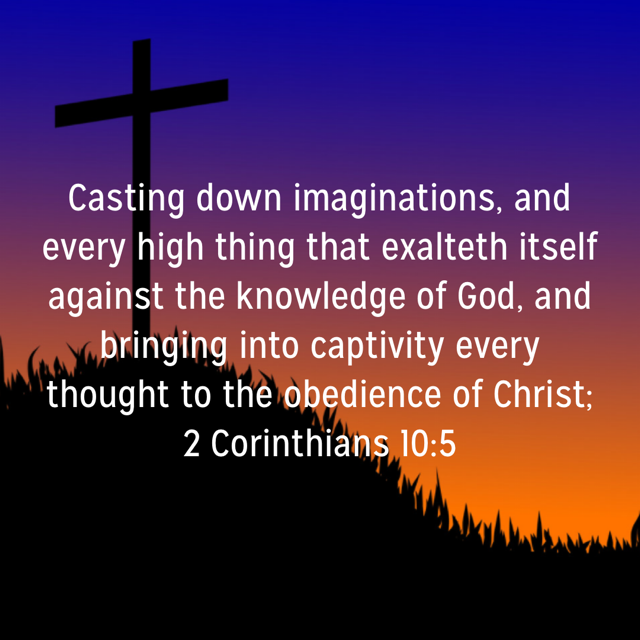 Obedience in the New Testament
The New Testament is replete with scripture about obedience to God and His word. This is significant because the same God in the Old Testament manifested himself in the flesh (John 1:1,14,  2 Timothy 3:16) in the New Testament and left us many instructions in the Gospels of Matthew, Mark, Luke and John. Jesus also taught, the eleven disciples that were with Him at the ascension, what obedience would look like in the church that was born the day of Pentecost. These teachings are prevalent in the Book of Acts and the Epistles. The Apostle Paul received the same teachings by divine revelation.
As you read this, it is important to remember two things:
That God takes disobedience seriously and if you don't get that distinction, you might want to re-read what the results of disobedience were in the Old Testament, as given above.
Jesus is a forgiving God, full of grace and mercy. If you feel convicted that you have not been obedient to Him and what He wants for you, begin immediately to live a repentant lifestyle.  To be saved though, you must obey the Gospel of Jesus Christ, which includes repentance.
What Jesus Said
In Scripture we discover that Jesus requires obedience to His Word for us to attain the kingdom of heaven and spend eternity with Him. Here are some of those scriptures:
John 14:15 .. If you love Him, keep His commandments.

Matthew 19:16-20 .. Keep His commandments to enter into eternal life.

Matthew 7:21 .. Be a doer of His will to enter into the kingdom of heaven.




John 6:40 .. If you believe that 

Jesus is God

, you will have eternal life.




Matthew 4:17 .. Repentance enables the kingdom of heaven to be at hand, to be 

approachable

.

John 3:3 .. You must be

born again

to see the kingdom of God.




John 3:5 .. You must be

born of water and Spirit

to enter the kingdom of God.

Mark 16:16 .. He that

believes

and is baptized shall be saved.




John 7:38-39 .. He that believes will receive the Holy Ghost.

Mark 16:17 .. He that believes will speak with new tongues.

Matthew 5:8 .. Blessed are the 

pure

 in heart for they shall see God.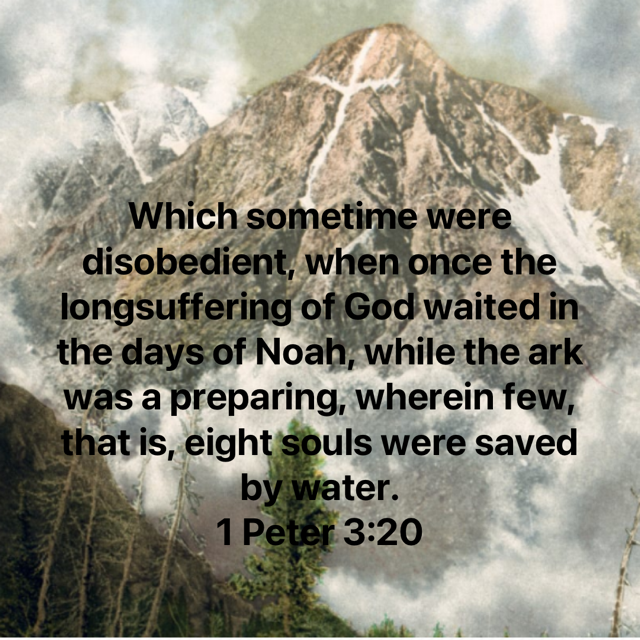 Those that are disobedient!
Jesus was also clear and concise about the destiny of the disobedient as shown in these scriptures: 
Matthew 13:41-43 .. Those which do 

iniquity

 shall be cast into a furnace of fire and there will be gnashing of the teeth.

John 3:36 .. If you don't believe that Jesus is God, you will not have everlasting life and His 

anger

 will

continually be present

in you.

John 12:48 .. If you reject Jesus, do not receive His words, He will be the one that judges you in the last day.

Matthew 13:47-50.  At the end of the age, angels will separate the evil, from the righteous, and throw them into the fiery furnace where there will be weeping and gnashing of teeth.
Book of Acts and the Epistles
The apostles of Jesus Christ knew, without a doubt, that everyone needs to obey Jesus Christ and the Word of God to obtain righteousness in the present life and to spend eternity with Him. It all started with the Apostle Peter preaching the Gospel of Jesus Christ on the day of Pentecost, the birth of Christ's church:
Acts 2:38 .. Repent, be baptized everyone of you in the name of Jesus Christ for the remission of sins and you shall receive the gift of the Holy Ghost.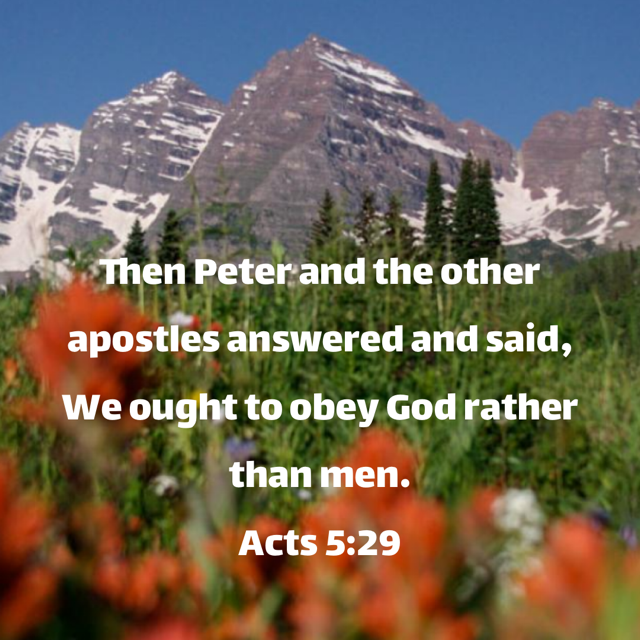 The apostles new the doctrine and preached it boldly in the book of Acts and wrote about in the letters they wrote:

Acts 5:28-29 .. when Peter and the apostles were told not to teach in the name of Jesus Christ, they answered "We ought to obey God rather than men".
Acts 5:32 .. Peter and the apostles boldly declare that Jesus gives the Holy Ghost to them that obey Him.
Acts 6:7 .. Jewish priests became obedient to the faith in Jesus Christ.
Romans 1:5 .. Through grace the apostles were to bring about the obedience of faith for the sake of Jesus' name to the gentiles.
Hebrews 5:9 .. Jesus is the source of eternal salvation to all who obey him.
Romans 6:16 ..You can choose to obey sin unto death or Jesus Christ unto righteousness so which are you going to choose?
1 Peter 2:7-8 ..  Jesus is the stone of stumbling, the rock of offence, that those that reject Him will stumble and fall because they did not obey God's word.
In conclusion, if we want to spend eternity with Jesus, we must obey the Word of God.