Prayer Request
A prayer request that is specific and that is prayed in the name of Jesus Christ is an incredible way to ensure that Jesus receives all the glory, honor, and praise. When He answers our specific prayers, it is impossible for anyone to take the glory, honor, and praise from Him. The Bible says no one will glory in His presence (1 Corinthians 1:29).
He told us all power was given to Him (Matthew 28:18) and we know that He is our:
God
Savior
Provider (Jehovah-Jihreh)
Healer (Jehovah-Rapha)
Leader (Jehovah-Nissi)
Peace (Jehovah-Shalom), and
Many many other attributes as well.
Jesus told us that He is the one and only God (Revelation 1:8) and right after loving Him with all of our heart, soul, mind, and strength (Mark 12:30), we are to love our neighbors as we love ourselves (Mark 12:31). With the advent of the internet and mobile devices, our neighbors stretch around the globe. To become neighbors of this website community, you just
fill out the Prayer Request Form below.
Praying for One Another is Biblical
The Apostle Paul was very clear about people asking others to pray for oneself or others:

Do nothing from selfish ambition or conceit, but in humility count others more significant than yourselves. Let each of you look not only to his own interests, but also to the interests of others. Have this mind among yourselves, which is yours in Christ Jesus (Philippians 2:3-5 ESV).
Brothers, pray for us (1 Thessalonians 5:25 ESV).
First of all, then, I urge that supplications, prayers, intercessions, and thanksgivings be made for all people (1 Timothy 2:1 ESV).
Your prayer request does not have to be just about you, even though it can be. The Lord's Prayer is a collective prayer. Jesus admonished us to:
Pray then like this: "Our Father in heaven, hallowed be your name. Your kingdom come, your will be done, on earth as it is in heaven. Give us this day our daily bread, and forgive us our debts, as we also have forgiven our debtors. And lead us not into temptation, but deliver us from evil (Matthew 6:9-13 ESV).
There is no "I" or "me" in the Lord's Prayer, it is about the specific "us" we are praying for.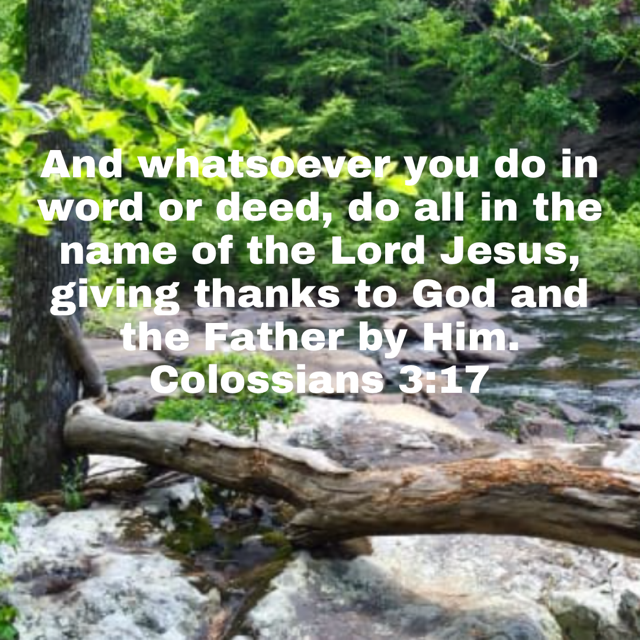 Our Prayer Requests Should Not be Amiss
The Apostle James admonished us to not pray to God amiss, or wrongly, things that will only be for our pleasure.
Ye ask, and receive not, because ye ask amiss, that ye may consume it upon your lusts (James 4:3).
King Solomon is a good example. He didn't ask for riches or fame, but for wisdom to lead a nation (1 Kings 3:5-14). God loved Solomon's prayer request so much that not only did He give him wisdom, He also gave him riches and fame.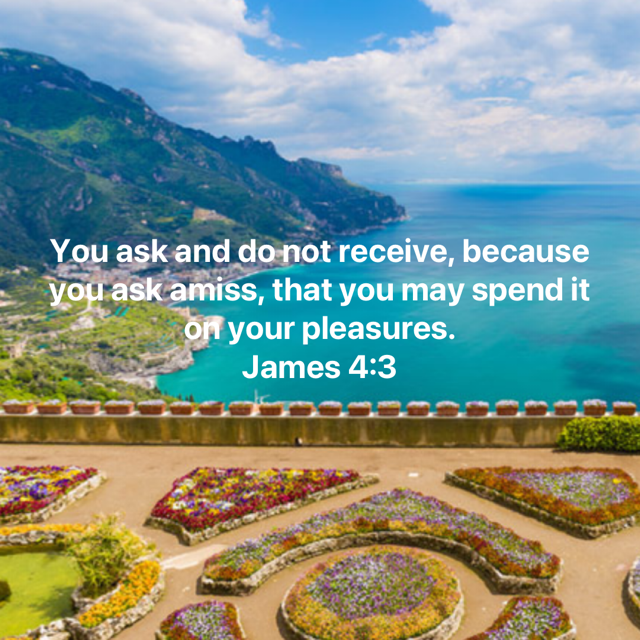 Praying Takes Faith
Does God answer every prayer of ours! Of course He doesn't and when that happens it takes faith to believe it is for our own good that He didn't answer our prayer. This has happened to me so many times in my life. I still thank Him today for prayers He never answered as they would have negatively affected my relationship with Him.
Obviously though, He answers many of our prayers. He knows what we need. Sometimes the answer is exceeding abundantly above what we ask or think (Ephesians 3:20). He increases our faith when He answers in this manner.
Sometimes though we need faith to wait for Him to answer. We need to be like the widow in the parable that Jesus told about the widow and the judge (Luke 18:1-8). If you know your prayer is not amiss, say for the salvation of a loved one, never stop praying that specific prayer. Having the utmost faith in God is crucial during the waiting process.

Always Remember to Pray in the Name of Jesus Christ

And whatever you do, in word or deed, do everything in the name of the Lord Jesus, giving thanks to God the Father through him (Colossians 3:17).

---
What Other Visitors Have Said
Click below to see contributions from other visitors to this page...