Christian Poems
The following Christian Poems are in the public domain.
All Things Obey God
"He saith to the snow, Be thou on the earth. Job 37:6"
God's works are very great, but still
His hands do not appear:
Though heaven and earth obey His will,
His voice we cannot hear.
And yet we know that it is He
Who moves and governs all,
Who stills the raging of the sea,
And makes the showers fall.
Alike in mercy He bestows
The sunshine and the rain;
That which is best for us He knows,
And we must not complain.
Whether He makes His winds to blow,
And gives His tempests birth,
Or sends His frost, or bids the snow,
"Be thou upon the earth."
Anonymous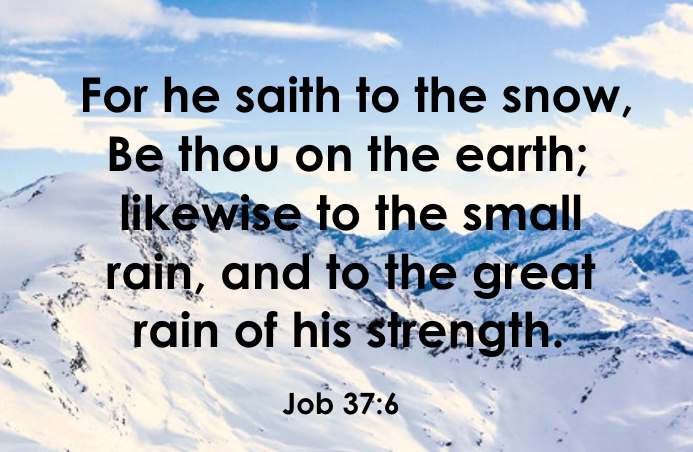 How Blest Are They, Who, Fearing God
A Paraphrase of Psalm 1
How blest are they, who, fearing God,
From sin restrain their feet, 
Who will not with the wicked stand,
And shun the scorner's seat.
How blest are they who make God's law
Their treasure and delight
And meditate upon that word
With gladness day and night.
Their lives are nourished like a tree
Set by the river's side;
Its leaf is green; its fruit is sure;
So all their works abide.
The wicked, like the driven chaff,
Are blown across the land;
They shall not gather with the just,
Nor in the judgement stand.
The Lord will guard the righteous well;
Their way to God is known,
The way of sinners, far from God,
Shall surely be o'erthrown.
Anonymous

Lord, Our God, Your Glorious Name
A Paraphrase of Psalm 8

Lord, our Lord, your glorious name
All your wondrous works proclaim;
In the heavens with radiant signs
Evermore your glory shines.
Infant voices chant your praise,
Telling of your glorious ways;
Weakest means work out your will,
mighty enemies to still.
Moon and stars in shining height
Nightly tell their Maker's might;
When I view the heavens afar,
Then I know how small we are.
Who are we that we should share
In your love and tender care,
Raised to an exalted height,
Crowned with honour in your sight.
With dominion crowned, we stand
O'er the creatures of your hand;
All to us subjection yield,
In the sea and air and field.
Anonymous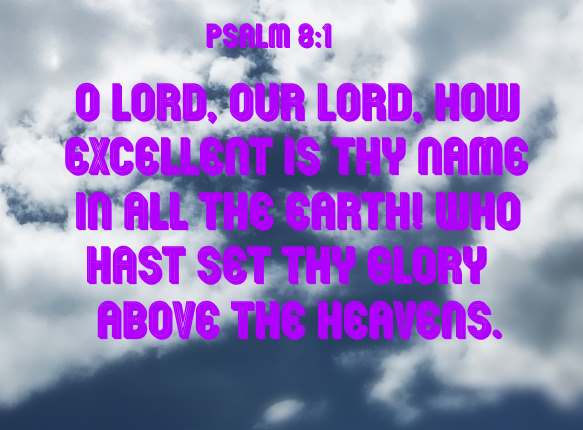 Let Christian Faith and Hope Dispel
Let Christian faith and hope dispel
The fears of guilt and woe;
The Lord Almighty is our friend,
And who can prove a foe?

The Savior died, but rose again
Triumphant from the grave,
And pleads our cause at God's right hand,
Omnipotent to save.
Who then can e'er divide us more
From Jesus' saving love,
Or break the sacred chain that binds
The earth to heaven above?
Let troubles rise and terrors frown,
And days of darkness fall;
Through Christ all dangers we'll defy,
And more than conquer all.
Not death, nor life, nor earth, nor hell,
Nor time's destroying sway
Can e'er erase us from His heart,
Or make His love decay.
Each future period that will bless
As it has blessed the past;
Christ loved us from the first of time;
Christ loves us to the last. 

Anonymous