Humility of Christ
The humility of Christ is evident from His birth in a manger to His torturous death on the cross. Without His humility, we would not have the Gospel of Jesus Christ to obey. Scripture is very vivid about how He humbled himself so that we may have eternal life. It is obvious when we read the scriptures below about the humility of Christ, we can readily see and understand that He was fully human, but we need to never forget that He is fully God as well:
For in him dwelleth all the fulness of the Godhead bodily (Colossians 2:9).
In His Birth
And while they were there, the time came for her to give birth. And she gave birth to her firstborn son and wrapped him in swaddling cloths and laid him in a manger, because there was no place for them in the inn (Luke 2:6-7 ESV).

Took on Mankind's Nature
Therefore, in all things He had to be made like His brethren, that He might be a merciful and faithful High Priest in things pertaining to God, to make propitiation for the sins of the people (Hebrews 2:17 NKJV).

Subject to His Parents
And he went down with them, and came to Nazareth, and was subject unto them: but his mother kept all these sayings in her heart (Luke 2:51).

He Became a Servant
But not so with you. Rather, let the greatest among you become as the youngest, and the leader as one who serves. For who is the greater, one who reclines at table or one who serves? Is it not the one who reclines at table? But I am among you as the one who serves (Luke 22:26-27 ESV).

He Associated with Sinners
And as Jesus reclined at table in the house, behold, many tax collectors and sinners came and were reclining with Jesus and his disciples. And when the Pharisees saw this, they said to his disciples, "Why does your teacher eat with tax collectors (Matthew 9:10-11 ESV).
He was Obedient
For I have come down from heaven, not to do my own will but the will of him who sent me (John 6:38 ESV).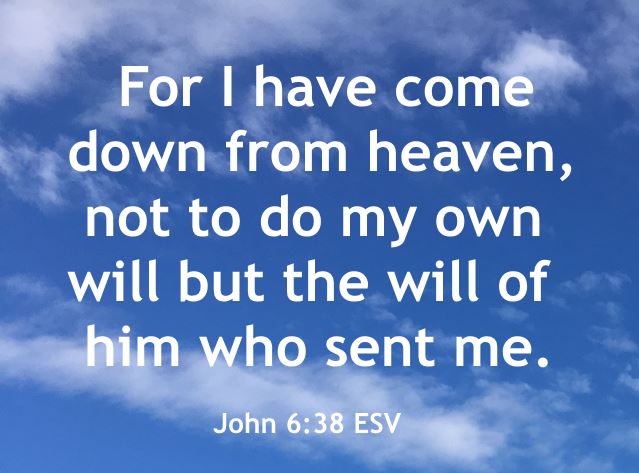 His Position in Life
Is not this the carpenter's son? Is not his mother called Mary? And are not his brothers James and Joseph and Simon and Judas (Matthew 13:55 ESV)?

His Poverty
And Jesus said to him, Foxes have holes, and birds of the air have nests, but the Son of Man has nowhere to lay his head (Luke 9:58 ESV).

He Would not Receive Honor
I receive not honor from men (John 5:41).

His Entry into Jerusalem
Say to the daughter of Zion, Behold, your king is coming to you,  humble, and mounted on a donkey, on a colt, the foal of a beast of burden (Matthew 21:5 ESV).
Accepted Reproach
For Christ did not please himself, but as it is written, The reproaches of those who reproached you fell on me (Romans 15:3 ESV).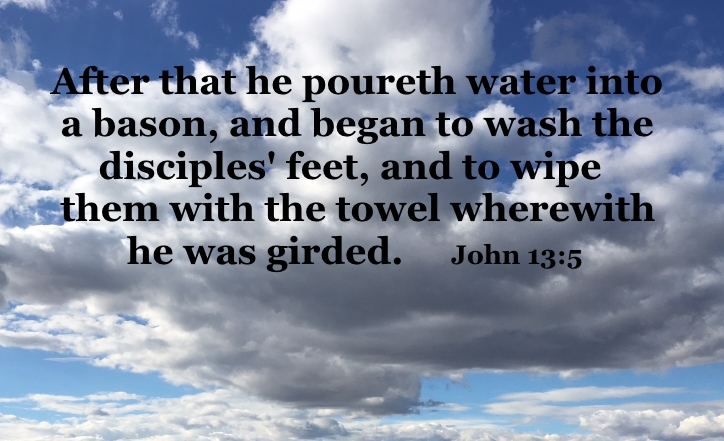 Washed His Disciples' Feet
After that he poureth water into a bason, and began to wash the disciples' feet, and to wipe them with the towel wherewith he was girded (John 13:5).

Submitted to Sufferings
Then released he Barabbas unto them: and when he had scourged Jesus, he delivered him to be crucified (Matthew 27:26).
Then did they spit in his face, and buffeted him; and others smote him with the palms of their hands (Matthew 26:67).
And they spit upon him, and took the reed, and smote him on the head  (Matthew 27:30).

In His Death
As the Father knoweth me, even so know I the Father: and I lay down my life for the sheep. Therefore doth my Father love me, because I lay down my life, that I might take it again. No man taketh it from me, but I lay it down of myself. I have power to lay it down, and I have power to take it again. This commandment have I received of my Father (John 10:15, 17, 18).
From Humility of Christ to Jesus Christ


From Humility of Christ to Jesus is God