Prayer
Prayer was an essential part of the life of Jesus Christ and the Bible teaches us that in Jesus are all the treasures of wisdom and knowledge:
That their hearts may be encouraged, being knit together in love, to reach all the riches of full assurance of understanding and the knowledge of God's mystery, which is Christ, in whom are hidden all the treasures of wisdom and knowledge. I say this in order that no one may delude you with plausible arguments (Colossians 2:2-4 ESV).
Jesus left many instructions on what, where, when, why, and how to pray and because He has all knowledge, understanding, and wisdom, we should take His instructions and guidance to develop our prayer life.
Pray for others:
But I say unto you, Love your enemies, bless them that curse you, do good to them that hate you, and pray for them which despitefully use you, and persecute you (Matthew 5:44).
Then children were brought to him that he might lay his hands on them and pray (Matthew 19:13 ESV).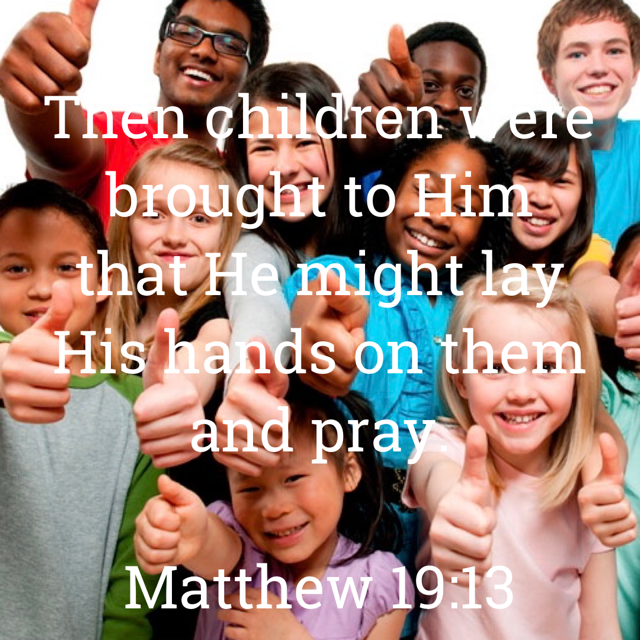 Forgive others when you pray:
And when ye stand praying, forgive, if ye have ought against any: that your Father also which is in heaven may forgive you your trespasses (Mark 11:25).

Pray privately:
And when you pray, you must not be like the hypocrites. For they love to stand and pray in the synagogues and at the street corners, that they may be seen by others. Truly, I say to you, they have received their reward (Matthew 6:5 ESV).
But when you pray, go into your room and shut the door and pray to your Father who is in secret. And your Father who sees in secret will reward you.(Matthew 6:6 ESV).
And after he had dismissed the crowds, he went up on the mountain by himself to pray. When evening came, he was there alone (Matthew 14:23 ESV).
And in the morning, rising up a great while before day, he went out, and departed into a solitary place, and there prayed (Mark 1:35 ).
Pray meaningfully:
And when you pray, do not heap up empty phrases as the Gentiles do, for they think that they will be heard for their many words (Matthew 6:7 ESV). 
Woe to you, scribes and Pharisees, hypocrites! For you devour widows' houses, and for a pretense make long prayers. Therefore you will receive greater condemnation (Matthew 23:14 NKJV).

Pray like this:
After this manner therefore pray ye: Our Father which art in heaven, Hallowed be thy name. Thy kingdom come, Thy will be done in earth, as it is in heaven. Give us this day our daily bread. And forgive us our debts, as we forgive our debtors. And lead us not into temptation, but deliver us from evil: For thine is the kingdom, and the power, and the glory, for ever (Matthew 6:9-13)

Sometimes fasting is required in addition to prayer:
Howbeit this kind goeth not out but by prayer and fasting (Matthew 17:21).

Always pray:
And he told them a parable to the effect that they ought always to pray and not lose heart (Luke 18:1 ESV).

His Church is a House of Prayer:
He said to them, It is written, 'My house shall be called a house of prayer,' but you make it a den of robbers (Matthew 21:13 ESV). 

Pray believing:
And whatever things you ask in prayer, believing, you will receive (Matthew 21:22 NKJV).
Pray not to enter into temptation:
Watch and pray that you may not enter into temptation. The spirit indeed is willing, but the flesh is weak (Matthew 26:41 ESV).

Pray for laborers for His harvest of the lost:
Therefore pray earnestly to the Lord of the harvest to send out laborers into his harvest (Matthew 9:38 ESV).

Pray that God's will be done, not ours:
And going a little farther he fell on his face and prayed, saying, My Father, if it be possible, let this cup pass from me; (nevertheless, not as I will, but as you will (Matthew 26:39 ESV).
Again, for the second time, he went away and prayed, My Father, if this cannot pass unless I drink it, your will be done (Matthew 26:42 ESV).