Jesus Christ
Writing about Jesus Christ (Jesus of Nazareth) and what He did is something that will never be completed. The Apostle John said this when he closed the Gospel of John:
And there are also many other things which Jesus did, the which, if they should be written every one, I suppose that even the world itself could not contain the books that should be written. Amen (John 21:25).

The prophet Isaiah prophesied over one hundred times about the coming of Jesus Christ to earth as our Lord and Savior. Isaiah 53 stands by itself as a description of Christ's passion (Acts 1:3). If you read the four Gospels; Matthew, Mark, Luke and John, you will be able to see how Isaiah 53 summarizes the passion that Jesus Christ has for humanity:
Who has believed what he has heard from us? And to whom has the arm of the Lord been revealed (Isaiah 53:1 ESV)?
For he grew up before him like a young plant, and like a root out of dry ground; he had no form or majesty that we should look at him, and no beauty that we should desire him (Isaiah 53:2 ESV).
He was despised and rejected by men, a man of sorrows and acquainted with grief; and as one from whom men hide their faces, he was despised, and we esteemed him not (Isaiah 53:3 ESV).
Surely he has borne our griefs and carried our sorrows; yet we esteemed him stricken, smitten by God, and afflicted (Isaiah 53:4 ESV).
But he was pierced for our transgressions; he was crushed for our iniquities;
upon him was the chastisement that brought us peace, and with his wounds we are healed (Isaiah 53:5 ESV).
All we like sheep have gone astray; we have turned—every one—to his own way; and the Lord has laid on him, the iniquity of us all (Isaiah 53:6 ESV).
He was oppressed, and he was afflicted, yet he opened not his mouth;
like a lamb that is led to the slaughter, and like a sheep that before its shearers is silent, so he opened not his mouth (Isaiah 53:7 ESV).
By oppression and judgment he was taken away; and as for his generation, who considered that he was cut off out of the land of the living, stricken for the transgression of my people (Isaiah 53:8 ESV)?
And they made his grave with the wicked and with a rich man in his death,
although he had done no violence, and there was no deceit in his mouth (Isaiah 53:9 ESV).
Yet it was the will of the Lord to crush him; he has put him to grief;
when his soul makes an offering for guilt, he shall see his offspring; he shall prolong his days; the will of the Lord shall prosper in his hand (Isaiah 53:10 ESV).
Out of the anguish of his soul he shall see and be satisfied; by his knowledge shall the righteous one, my servant, make many to be accounted righteous, and he shall bear their iniquities (Isaiah 53:11 ESV).

Therefore I will divide him a portion with the many, and he shall divide the spoil with the strong, because he poured out his soul to death and was numbered with the transgressors; yet he bore the sin of many, and makes intercession for the transgressors (Isaiah 53:12 ESV).
Jesus Christ was Fully Man
God manifested or revealed himself as Jesus Christ. Jesus is fully God and He was also fully man when He walked on this earth.  Jesus called himself the Son of God to reflect His human nature (John 10:36). Without being fully man, the ultimate sacrifice He made on the cross would have been to no avail, totally futile, totally ineffective. Here are many scriptures that demonstrate that he was fully human, just like you and me.

He was born of a woman

And knew her not till she had brought forth her firstborn son: and he called his name Jesus (Matthew 1:25).

He slept

And, behold, there arose a great tempest in the sea, insomuch that the ship was covered with the waves: but he was asleep (Matthew 8:24).

He hungered

Now in the morning as he returned into the city, he hungered (Matthew 21:18).

He thirsted

There cometh a woman of Samaria to draw water: Jesus saith unto her, Give me to drink (John 4:7).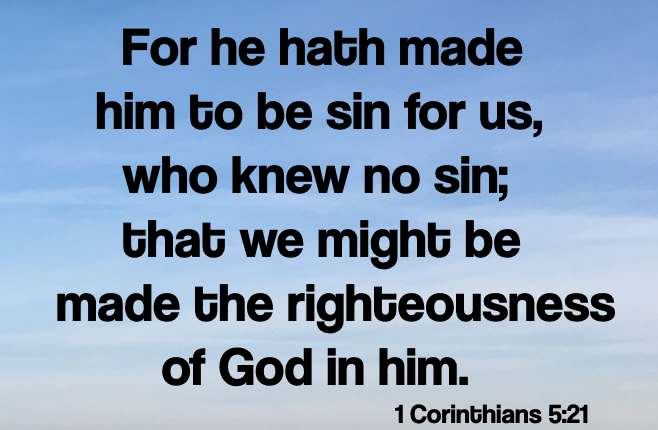 He was subject to weariness

Now Jacob's well was there. Jesus therefore, being wearied with his journey, sat thus on the well: and it was about the sixth hour (John 4:6).

He wept

And when he was come near, he beheld the city, and wept over it (Luke 19:41).

He loved

Now Jesus loved Martha, and her sister, and Lazarus (John 11:5).

Yet, He knew no sin
For he hath made him to be sin for us, who knew no sin; that we might be made the righteousness of God in him (2 Corinthians 5:21).

All about Jesus Christ: