Praise and Worship Music
The purpose of praise and worship music is to give the Lord Jesus the glory and honor that He so richly deserves. King David praised the Lord with music because God was faithful to His promises and that the Lord had ransomed him:
Then I will praise you with music on the harp,    because you are faithful to our promises, O my God. I will sing praises to you with a lyre,    O Holy One of Israel.  I will shout for joy and sing your praises,    for you have ransomed me (Psalm 71:22,23).

David also said "make a joyful and loud noise" to the Lord:
Make a joyful noise unto the LORD, all the earth: make a loud noise, and rejoice, and sing praise (Psalm 98:4).

PRAISE AND WORSHIP MUSIC ON LOVINGGOSPEL.COM
Should we do any less today? Absolutely not! When Paul and Silas were in prison, what did they do? They sang praises to God:
And at midnight Paul and Silas prayed, and sang praises unto God: and the prisoners heard them (Acts 16:25).
What happened then?
And suddenly there was a great earthquake, so that the foundations of the prison were shaken: and immediately all the doors were opened, and every one's bands were loosed (Acts 16:26).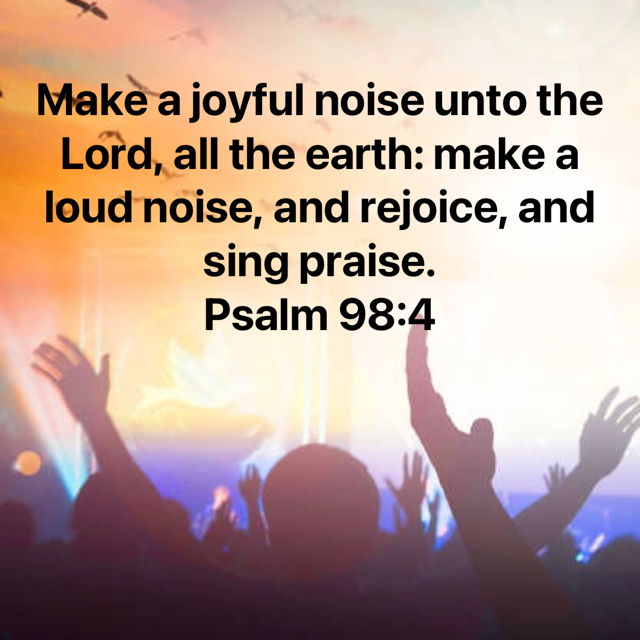 By singing praise and worship music today, you can break spiritual chains that the devil has you bound with. The devil will flee when he hears anybody praising and worshiping Jesus Christ, any time of the day or night. The lyrics for Victor's Crown are on the video and I have included them separately for your convenience. Sing aloud along with Darlene Zschech and you will feel your spirit being lifted as you lift up the name of Jesus Christ.

Victor's Crown
You are always fighting for us
Heaven's angels all around
My delight is found in knowing
That You wear the Victor's crown
You're my help and my defender
You're my Savior and my friend
By Your grace I live and breathe to worship You

At the mention of Your greatness
In Your Name I will bow down
In Your presence fear is silent
For You wear the Victor's crown
Let Your glory fill this temple
Let Your power overflow
By Your grace I live and breathe to worship You

Hallelujah
You have overcome
You have overcome
Hallelujah
Jesus, You have overcome the world

You are ever interceding
As the lost become the found
You can never be defeated
For You wear the Victor's crown
You are Jesus the Messiah
You're the Hope of all the world
By Your grace I live and breathe to worship You

Hallelujah
You have overcome
You have overcome
Hallelujah
Jesus, You have overcome the world

Every high thing must come down
Every stronghold shall be broken
You wear the Victor's crown
You have overcome, You have overcome

Every high thing must come down
Every stronghold shall be broken
You wear the Victor's crown
You have overcome, You have overcome

Every high thing must come down
Every stronghold shall be broken
You wear the Victor's crown
You have overcome, You have overcome

Every high thing must come down
Every stronghold shall be broken
You wear the Victor's crown
You have overcome, You have overcome

At the cross the work was finished
You were buried in the ground
But the grave could not contain You
For You wear the Victor's crown

Hallelujah
You have overcome
You have overcome
Hallelujah
Jesus, You have overcome

Every high thing must come down
Every stronghold shall be broken
You wear the Victor's crown
You have overcome, You have overcome

Every high thing must come down
Every stronghold shall be broken
You wear the Victor's crown
You have overcome, You have overcome

Every high thing must come down
Every stronghold shall be broken
You wear the Victor's crown
You have overcome, You have overcome

Every high thing must come down
Every stronghold shall be broken
You wear the Victor's crown
You have overcome, You have overcome

Every high thing must come down
Every stronghold shall be broken
You wear the Victor's crown
You have overcome, You have overcome

Every high thing must come down
Every stronghold shall be broken
You wear the Victor's crown
You have overcome, You have overcome

Songwriters: Darlene Zschech / Israel Houghton / Kari Jobe
Victors Crown lyrics © Capitol Christian Music Group
From Praise and Worship Music to Praise


From Praise and Worship Music to Worship