Faith
Saving Faith
The Apostle Paul explains that through the "obedience of faith" every person around the world will have the opportunity to be saved through the power of the gospel:
Now to him that is of power to stablish you according to my gospel, and the preaching of Jesus Christ, according to the revelation of the mystery, which was kept secret since the world began, But now is made manifest, and by the scriptures of the prophets, according to the commandment of the everlasting God, made known to all nations for the obedience of faith (Romans 16:25-26).
After Paul's "road to Damascus" experience (Acts 9: 3-9), he was filled with the Holy Ghost and was baptized at Ananias' house (Acts 9: 17-18). Having obeyed the Gospel of Jesus Christ - being born again, he was a new creature as Paul wrote in 2 Corinthians 5:17. He clearly demonstrated this, almost immediately after he was saved, by preaching Christ (Acts 9:19-22) instead of persecuting Christians (Acts 9:1-2).

Paul says that he received the gospel, not by man but by the revelation of Jesus Christ:
But I certify you, brethren, that the gospel which was preached of me is not after man. For I neither received it of man, neither was I taught it, but by the revelation of Jesus Christ (Galatians 1:11,12).
The Bible is not clear about the exact timing when Paul received the gospel by the revelation of Jesus Christ, but it had to happen sometime between the time he met Jesus on the road to Damascus to when he started preaching Christ, or otherwise how would he be able to preach the gospel in Acts 9:20.
The conclusion here is that when Paul says "obedience to faith" we know that from his own personal experience i.e. being born again and receiving the revelation of Jesus Christ, he understands that faith and obedience are truly interlocked, which means every person around the world, through faith, will have the opportunity to obey the Gospel of Jesus Christ to be saved, to obtain the salvation that allows us the opportunity to enter into the Kingdom of God.
Definition of Saving and of Faith
When you look at Strong's definition of save it is what one would expect to see with regards to what Jesus does for us - save, deliver, protect, heal, preserve, do well, make whole:
Save - sṓzō( sode'-zo) G4982 from a primary σῶς sōs (contraction for obsolete σάος sáos, "safe"); to save, i.e. deliver or protect (literally or figuratively):—heal, preserve, save (self), do well, be (make) whole.
Having said that though, it doesn't specifically say "through Christ" but when you look at the outline of Biblical usage (click G4982) in the definition it does say "to deliver from the penalties of the Messianic judgement", or in other words "to get to heaven".
From the definition of faith given below, it is clear that faith is about the "moral conviction of the truthfulness of God, especially upon reliance on Him for salvation":

Faith - pistis (pē'-stēs) G4102 - from  G3982; persuasion, i.e. credence; moral conviction (of religious truth, or the truthfulness of God or a religious teacher), especially reliance upon Christ for salvation; abstractly, constancy in such profession; by extension, the system of religious (Gospel) truth itself:—assurance, belief, believe, faith, fidelity.
That definition says pistis (G4102) comes from G3982 - persuasion - so let's look at the definition of persuasion:
Persuasion - peithō  (pā'-thō)  (G3982) is to convince (by argument, true or false); by analogy, to pacify or conciliate (by other fair means); reflexively or passively, to assent (to evidence or authority), to rely (by inward certainty):—agree, assure, believe, have confidence, be (wax) conflent, make friend, obey, persuade, trust, yield.
As you can see, peithō also includes obedience, and since the word faith comes from persuade, obedience cannot be separated from faith. In other words it follows that one cannot have faith in Jesus, without obeying Him. 

Are faith and belief connected?
That question is best answered by looking at the words directly from the mouth of Jesus. After Christ was risen, he compared being faithless to being unbelieving when Thomas did not believe that Jesus had rose from the dead (John 20:25). Jesus said to Thomas:
Reach hither thy finger, and behold my hands; and reach hither thy hand, and thrust it into my side: and be not faithless, but believing (John 20:27).
Of course, what Jesus said to Thomas lines up with the definition of believe, in that faith and believe are almost one in the same:
Believe - pisteuō (pist-yoo'-o)  G4100) - from G4102 (faith - see above); to have faith (in, upon, or with respect to, a person or thing), i.e. credit; by implication, to entrust (especially one's spiritual well-being to Christ):—believe(-r), commit (to trust), put in trust wit.
This definition says "believe" comes from the word faith. The definition of faith pistis (above) states that it means belief or believe. It then follows that obedience is definitely the action that comes out of believing as well.
Jesus is very clear about what He expects of believers, what their obedience with regards to salvation would look like to Him:
Repent (Mark 1:15)
Be Baptized (Mark 16:16)
Receive the gift of the Holy Ghost (John 7:37-39), speaking in tongues (Mark 16:17)
I say that because the death, burial and resurrection is the Gospel (1 Corinthians 15:1-4) and the three points above line up perfectly with what the Apostle Peter preached (Acts 2:38), the day of Pentecost, the birth of the Church. This is not surprising because the risen Christ spent forty days with the eleven remaining apostles, opening their understanding of the things of God (Acts 1:3).
If we have faith in the Lord Jesus, we will believe in Him causing us to act on what we believe, causing us to obey Him. He says that:
If you love me, obey my commandments (John 14:15 NLT).
By being obedient to Jesus Christ, our actions will show that we are faithful and that we love Him. Not only that, obedience to the Gospel of Jesus Christ will cause us to be born again, opening the door to heaven.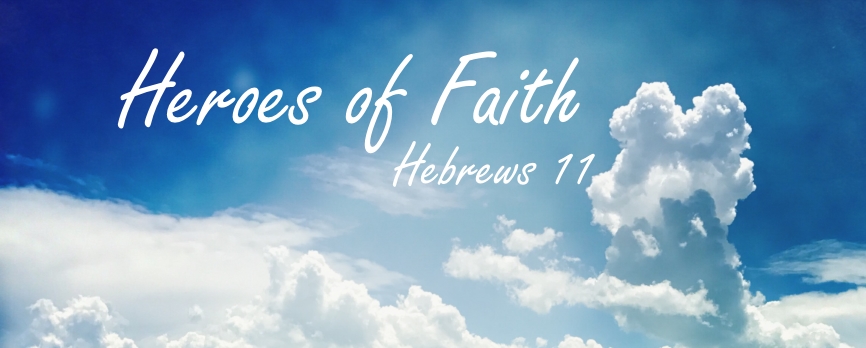 Faith In God
The meaning of "faith in God" is readily understood by reading the first verse of the so called Heroes of Faith chapter in the Book of Hebrews:

Now faith is the substance of things hoped for, the evidence of things not seen (Hebrews 11:1).
The Living Bible sheds additional light on this verse:
What is faith? It is the confident assurance that something we want is going to happen. It is the certainty that what we hope for is waiting for us, even though we cannot see it up ahead. 
Let us look at some other scriptures to see the benefits in having faith in God. 
Knowledge
For this reason, because I have heard of your faith in the Lord Jesus and your love toward all the saints, I do not cease to give thanks for you, remembering you in my prayers, that the God of our Lord Jesus Christ, the Father of glory, may give you the Spirit of wisdom and of revelation in the knowledge of him (Ephesians 1:15-17 ESV).
Until we all attain to the unity of the faith and of the knowledge of the Son of God, to mature manhood, to the measure of the stature of the fullness of Christ (Ephesians 4:13 ESV).
Understanding
Through faith we understand that the worlds were framed by the word of God, so that things which are seen were not made of things which do appear (Hebrews 11:3).
Which when Jesus perceived, he said unto them, O ye of little faith, why reason ye among yourselves, because ye have brought no bread? Do ye not yet understand, neither remember the five loaves of the five thousand, and how many baskets ye took up (Matthew 16:8-9

).

- (in negative form)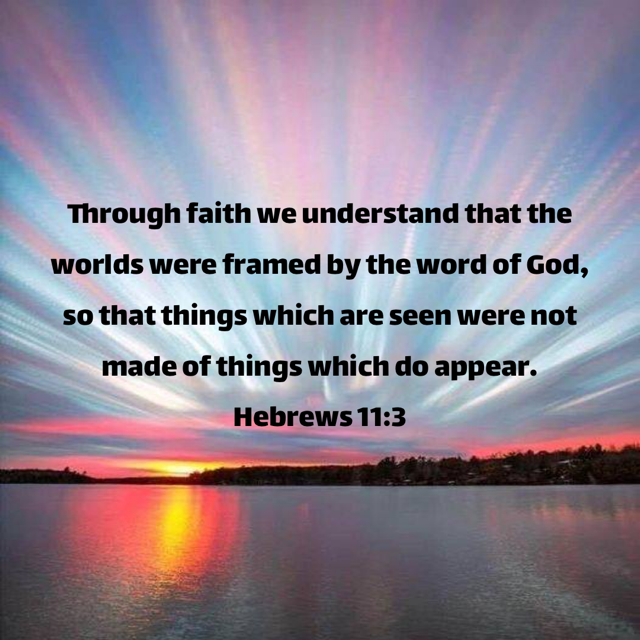 Wisdom
For this reason, because I have heard of your faith in the Lord Jesus and your love toward all the saints, I do not cease to give thanks for you, remembering you in my prayers, that the God of our Lord Jesus Christ, the Father of glory, may give you the Spirit of wisdom and of revelation in the knowledge of him (Ephesians 1:15-17 ESV).

If any of you lacks wisdom, let him ask God, who gives generously to all without reproach, and it will be given him. But let him ask in faith, with no doubting, for the one who doubts is like a wave of the sea that is driven and tossed by the wind (James 1:5-6 ESV).
Virtue, Knowledge, Temperance (Self-control), Patience and Godliness, Brotherly Kindness and Charity (Love)
And beside this, giving all diligence, add to your faith virtue; and to virtue knowledge; And to knowledge temperance; and to temperance patience; and to patience godliness. And to godliness brotherly kindness; and to brotherly kindness charity  (2 Peter 1:5-7).
Pleasing God
By faith Enoch was taken up so that he should not see death, and he was not found, because God had taken him. Now before he was taken he was commended as having pleased God. And without faith it is impossible to please him, for whoever would draw near to God must believe that he exists and that he rewards those who seek him (Hebrews 11:5-6 ESV).
Righteousness:

By faith Noah, being warned by God concerning events as yet unseen, in reverent fear constructed an ark for the saving of his household. By this he condemned the world and became an heir of the righteousness that comes by faith (Hebrews 11:7 ESV).
What shall we say then? That the Gentiles, which followed not after righteousness, have attained to righteousness, even the righteousness which is of faith (Romans 9:30).
And be found in him, not having a righteousness of my own that comes from the law, but that which comes through faith in Christ, the righteousness from God that depends on faith (Philippians 3:9 ESV).
Strength
Through faith also Sara herself received strength to conceive seed, and was delivered of a child when she was past age, because she judged him faithful who had promised (Hebrews 11:11).
Victory
For every child of God defeats this evil world, and we achieve this victory  through our faith (1 John 5:4 NLT).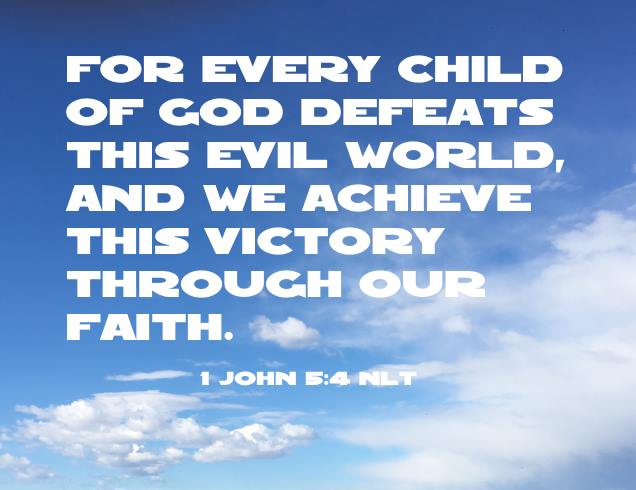 Walk with God
Ephraim has surrounded me with lies,and the house of Israel with deceit, But Judah still walks with God and is faithful to the Holy One (Hosea 11:12 ESV).
For we walk by faith, not by sight (2 Corinthians 5:7).
Protection
He will protect his faithful ones, but the wicked will disappear in darkness. No one will succeed by strength alone (1 Samuel 2:9 NLT).
For he guards the course of the just and protects the way of his faithful ones (Proverbs 2:8 NIV).

And through your faith, God is protecting you by his power until you receive this salvation, which is ready to be revealed on the last day for all to see (1 Peter 1:5 NLT).
Healing
And Jesus said to him, "Go your way; your faith has made you well." And immediately he recovered his sight and followed him on the way (Mark 10:52 ESV).
And when the woman saw that she was not hidden, she came trembling, and falling down before him declared in the presence of all the people why she had touched him, and how she had been immediately healed. And he said to her, Daughter, your faith has made you well; go in peace (Luke 8:47-48 ESV).
Nothing is Impossible
He said to them, Because of your little faith. For truly, I say to you, if you have faith like a grain of mustard seed, you will say to this mountain, 'Move from here to there,' and it will move, and nothing will be impossible for you (Matthew 17:20 ESV).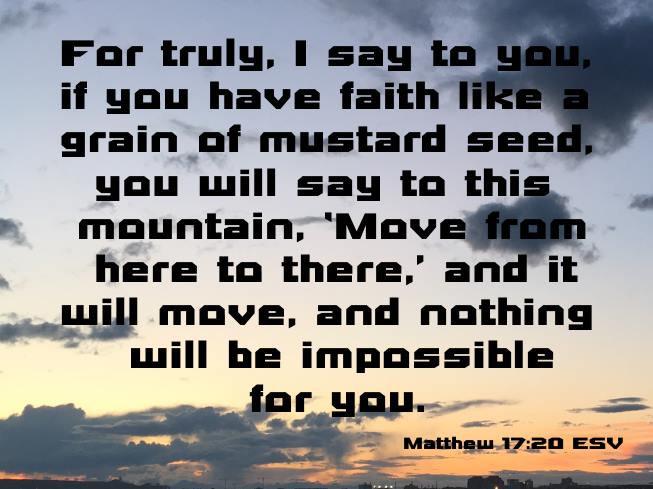 Justification (righteous in the eyes of God through salvation)
Yet we know that a person is not justified by works of the law but through faith in Jesus Christ, so we also have believed in Christ Jesus, in order to be justified by faith in Christ and not by works of the law, because by works of the law no one will be justified (Galatians 2:16 ESV).
Miracles
And Stephen, full of faith and power, did great wonders and miracles  among the people (Acts 6:8).
He therefore that ministereth to you the Spirit, and worketh miracles among you, doeth he it by the works of the law, or by the hearing of faith (Galatians 3:5)?
Sanctification (separated from sin)
To open their eyes, and to turn them from darkness to light, and from the power of Satan unto God, that they may receive forgiveness of sins, and inheritance among them which are sanctified by faith that is in me (Acts 26:18).
Obedience
By faith Abraham obeyed when he was called to go out to a place that he was to receive as an inheritance. And he went out, not knowing where he was going (Hebrews 11:8 ESV).