Ransom Paid by Jesus Christ
The ransom paid by Jesus Christ for us, for our lives dead in sin, cost Him dearly, it cost Him His life:
For even the Son of man came not to be ministered unto, but to minister, and to give his life a ransom for many (Mark 10:45).
For there is one God, and one mediator between God and men, the man Christ Jesus; Who gave himself a ransom for all, to be testified in due time (1 Timothy 2:5-6).

Jesus paid the ransom so we could escape from the captivity of the devil, going from darkness (devil and sin) unto light (Jesus and righteousness) for all have sinned and fallen short of the glory of God:
And that they may recover themselves out of the snare of the devil, who are taken captive by him at his will (2 Timothy 2:26 ).
And this is the condemnation, that light is come into the world, and men loved darkness rather than light, because their deeds were evil (John 3:19).
Who hath delivered us from the power of darkness, and hath translated us into the kingdom of his dear Son (Colossians 1:13).

For all have sinned and fall short of the glory of God ( Romans 3:23).

This following scripture was prophecied by Isaiah (Isaiah 61:1-2), and Jesus repeated the prophesy himself:
The Spirit of the Lord is upon me, because he hath anointed me to preach the gospel to the poor; he hath sent me to heal the brokenhearted, to preach deliverance to the captives, and recovering of sight to the blind, to set at liberty them that are bruised (Luke 4:18).
Jesus literally heals the blind, but He also spiritually recovers the sight of the blind living in darkness to His light. When the Apostle Paul testified to King Agrippa, he told him that Jesus wanted him to preach the gospel so the Gentiles eyes might be opened, turning them from the darkness of satan to the light of God:
Delivering thee from the people, and from the Gentiles, unto whom now I send thee, To open their eyes, and to turn them from darkness to light, and from the power of satan unto God, that they may receive forgiveness of sins, and inheritance among them which are sanctified by faith that is in me (Acts 26:17-18).
Ransom Paid Means Redemption
Ransom paid means "being redeemed from all iniquity (sin)":
Looking for that blessed hope, and the glorious appearing of the great God and our Saviour Jesus Christ; Who gave himself for us, that he might redeem us from all iniquity, and purify unto himself a peculiar people, zealous of good works (Titus 2:13-14).
This ransom or redemption could only be paid by the sacrifice of a Lamb who was spotless, without blemish, who knew no sin:
Forasmuch as ye know that ye were not redeemed with corruptible things, as silver and gold, from your vain conversation received by tradition from your fathers; But with the precious blood of Christ, as of a lamb without blemish and without spot (1 Peter 1:18-19).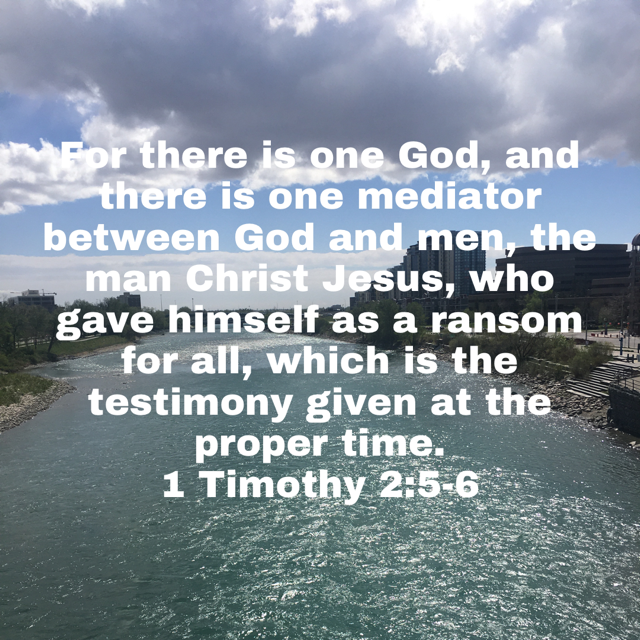 For he hath made him to be sin for us, who knew no sin; that we might be made the righteousness of God in him (2 Corinthians 5:21).

For we have not an high priest which cannot be touched with the feeling of our infirmities; but was in all points tempted like as we are, yet without sin (Hebrews 4:15 ).
In this next passage in the Book of Romans, the Apostle Paul begins the description of sin that he covers thoroughly in his Epistles . In the middle of this passage you can see that he believed back then, never mind now in the twenty-first century, that "the day is at hand", when Jesus would return, urging the Romans to "cast off works of darkness and put on the armor of light".

For this, Thou shalt not commit adultery, Thou shalt not kill, Thou shalt not steal, Thou shalt not bear false witness, Thou shalt not covet; and if there be any other commandment, it is briefly comprehended in this saying, namely, Thou shalt love thy neighbour as thyself. Love worketh no ill to his neighbour: therefore love is the fulfilling of the law. And that, knowing the time, that now it is high time to awake out of sleep: for now is our salvation nearer than when we believed. The night is far spent, the day is at hand: let us therefore cast off the works of darkness, and let us put on the armour of light. Let us walk honestly, as in the day; not in rioting and drunkenness, not in chambering and wantonness, not in strife and envying. But put ye on the Lord Jesus Christ, and make not provision for the flesh, to fulfil the lusts thereof (Romans 13:9-14).
As I said earlier, the above passage introduces us to the nature of sin. The pages "What is sin?" and "Keeping Out The Darkness" discuss the subject more thoroughly. Bible verses about "sin of pride", "abominations to God", "depart from evil", and "hell" also teach us about sin.
To be redeemed from our sins we must be born again by obeying the Gospel of Jesus Christ by obeying Acts 2:38. This redemption will allow us to "put on the Lord Jesus Christ" and spend eternity with Him on the street of gold (Revelation 21:21).
From Ransom Paid to "What is sin?"