Does Being Good Get Us
To Heaven? 
Does Being Good Get Us To Heaven? Jesus clearly tells us there is no one that is good, except for Himself:
Now as He was going out on the road, one came running, knelt before Him, and asked Him, Good Teacher, what shall I do that I may inherit eternal life? So Jesus said to him, Why do you call Me good? No one is good but One, that is, God (Mark 10:17-18 NKJV).
Yes, He is God ( 1Timothy 3:16, John 1:1, 14, Colossians 2:8-10, Jude 25), and He is good and unlike us, He knew no sin and was the spotless lamb:
For he hath made him to be sin for us, who knew no sin; that we might be made the righteousness of God in him (2 Corinthians 5:21).

But with the precious blood of Christ, as of a lamb without blemish and without spot (1 Peter 1:19).

The Old Testament teaches us that we are not good, our righteousness is as filthy rags, and that we are all sinners:
They have all turned aside, They have together become corrupt; There is none who does good, No, not one (Psalm 14:3 NKJV).

But we are all like an unclean thing, And all our righteousnesses are like filthy rags; We all fade as a leaf, And our iniquities, like the wind, Have taken us away (Isaiah 64:6).
For there is not a just man on earth who does good And does not sin (Ecclesiastes 7:20 NKJV).

And the New Testament writers confirmed this sentiment over and over:
And Jesus said, "What comes out of a man, that defiles a man. For from within, out of the heart of men, proceed evil, fornications, thoughts adulteries,  murders,  thefts, covetousness, wickedness, deceit, lewdness, an evil eye, blasphemy, pride, foolishness. All these evil things come from within and defile a man (Matthew 7:20-23).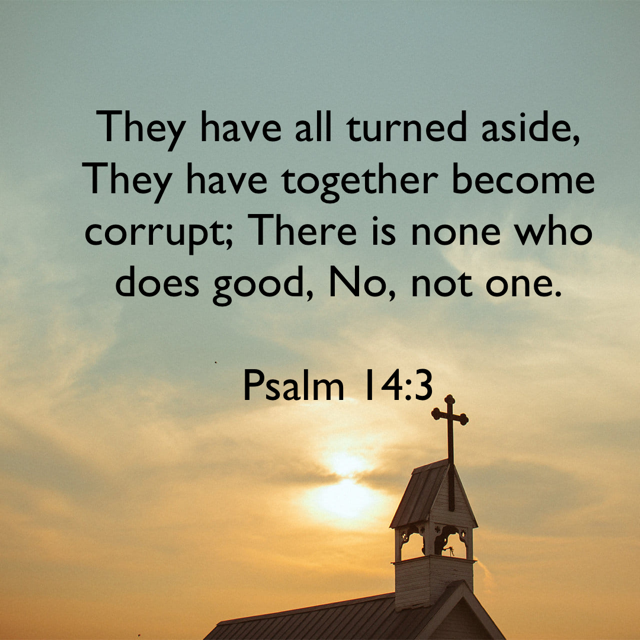 For all have sinned and fall short of the glory of God (Romans 3:23 NKJV).

For I know that in me (that is, in my flesh) nothing good dwells; for to will is present with me, but how to perform what is good I do not find (Romans 7:18 NKJV).

For whoever shall keep the whole law, and yet stumble in one point, he is guilty of all (James 2:10 NKJV).

For by grace you have been saved through faith, and that not of yourselves; it is the gift of God, not of works, lest anyone should boast (Ephesians 2:8-9 NKJV)

But God demonstrates His own love toward us, in that while we were still sinners, Christ died for us (Romans 5:8 NKJV).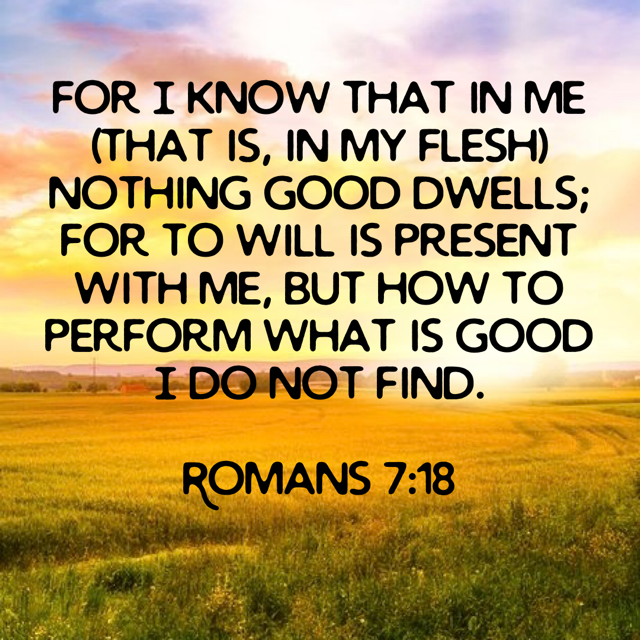 Becoming Good - In His Eyes
Jesus left us with a means to become "good" in His eyes, so we can be reconciled to Him from our sinful life. This happens when we obey the Gospel of Jesus Christ (1 Corinthians 15:1-4) by obeying the only salvation doctrine in the Bible, Acts 2:38. Only then are we good enough to spend eternity with Him in Heaven.
From Does Being Good Get Us To Heaven?  to the Deity of Jesus Christ


From Does Being Good Get Us To Heaven?  to Born Again


From Does Being Good Get Us To Heaven?  to Speaking in Tongues