Faithfulness of God
The faithfulness of God is declared throughout the Bible. We readily see it in both the Old and New Testaments. Here are two such scriptures:
Understand, therefore, that the Lord your God is indeed God. He is the faithful God who keeps his covenant for a thousand generations and lavishes his unfailing love on those who love him and obey his commands (Deuteronomy 7:9 NLT).
If we confess our sins, he is faithful and just to forgive us our sins, and to cleanse us from all unrighteousness (1 John 1:9).

God does not lie!
We know that God is faithful because He does not lie. Humans lie but God does not:
God is not a man, that he should lie; neither the son of man, that he should repent: hath he said, and shall he not do it? or hath he spoken, and shall he not make it good (Numbers 23:19)?

I want to focus today on a particular promise that God made, through the prophet Joel, to clearly demonstrate His faithfulness. This is that promise:
And it shall come to pass afterward, that I will pour out my spirit upon all flesh; and your sons and your daughters shall prophesy, your old men shall dream dreams, your young men shall see visions (Joel 2:28).

This promise is fundamental as it is part of the salvation message of the New Covenant.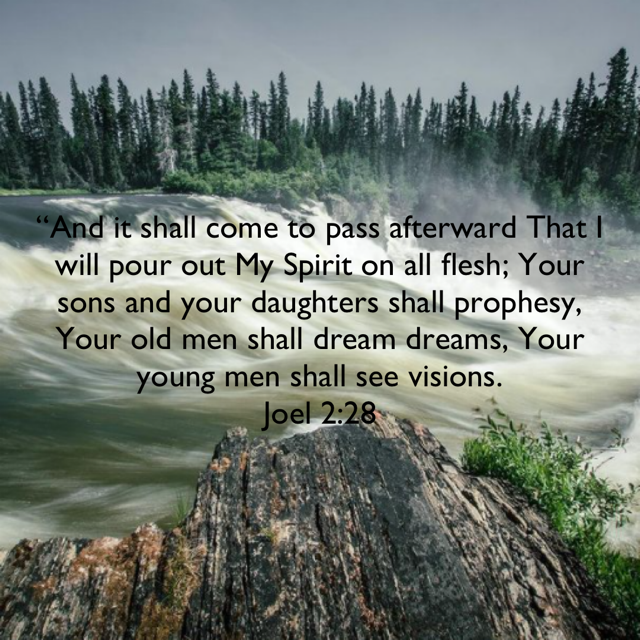 When did God pour out His Spirit?
So when did God pour out His Spirit. We know it didn't happen while Jesus was alive. The Apostle John told us this when Jesus cried out at the Feast of Tabernacles in Jerusalem:
..... If any man thirst, let him come unto me, and drink. He that believeth on me, as the scripture hath said, out of his belly shall flow rivers of living water. (But this spake he of the Spirit, which they that believe on him should receive: for the Holy Ghost was not yet given; because that Jesus was not yet glorified (John 7:37,38,39).
The Lord told us Himself that He must depart before the Comforter, the Holy Ghost (John 14:26), would be given:
Nevertheless I tell you the truth; It is expedient for you that I go away: for if I go not away, the Comforter will not come unto you; but if I depart, I will send him unto you (John 16:7).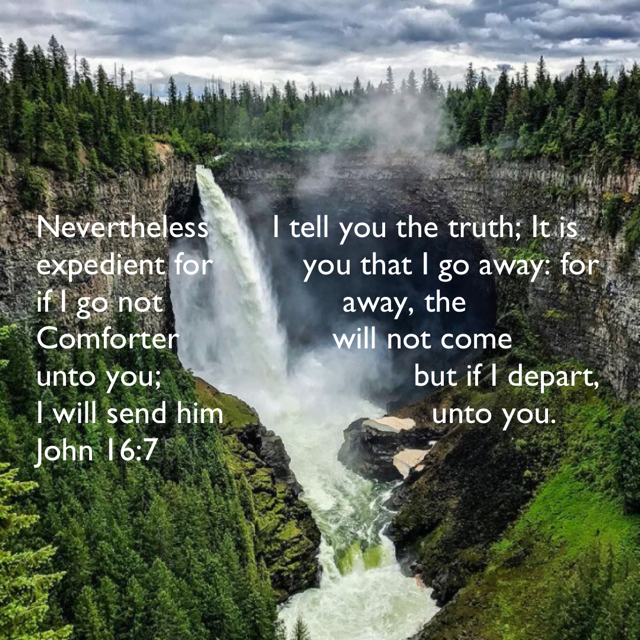 and He told us the same thing just before He ascended to heaven:
And, being assembled together with them, commanded them that they should not depart from Jerusalem, but wait for the promise of the Father, which, saith he, ye have heard of me. For John truly baptized with water; but ye shall be baptized with the Holy Ghost not many days hence (Acts 1:4-5).
But ye shall receive power, after that the Holy Ghost is come upon you: and ye shall be witnesses unto me both in Jerusalem, and in all Judaea, and in Samaria, and unto the uttermost part of the earth (Acts 1:8).
Faithfulness of God Displayed on the Day of Pentecost
But it did happen on the day of Pentecost, approximately ten days after Jesus ascended to heaven and fifty days after he was crucified on the Passover. The difference between the two numbers, forty, are the days that the Risen Christ spent with the Apostles teaching them about things pertaining to the kingdom of God (Acts 1:3). But on that day, the day of Pentecost, the faithfulness of God was fully displayed. He poured out His Spirit, the Holy Ghost, just as He said He would, He did not lie:

And when the day of Pentecost was fully come, they were all with one accord in one place. And suddenly there came a sound from heaven as of a rushing mighty wind, and it filled all the house where they were sitting. And there appeared unto them cloven tongues like as of fire, and it sat upon each of them. And they were all filled with the Holy Ghost, and began to speak with other tongues, as the Spirit gave them utterance (Acts 2:1-4).
At that time there were devout Jews of every nation that heard the noise from the Upper Room and they heard the Galileans speaking in another tongue, in the language of their nation (Acts 2:11). They were astounded by this but in the end they claimed that the one hundred and twenty in the Upper Room (including Mary, the mother of Jesus and His disciples - Acts 1:13,14,15) were drunk on wine  (Acts 2:6-14). The Apostle Peter responded by saying they were not drunk as they supposed but it was what Joel prophesied:

For these are not drunken, as ye suppose, seeing it is but the third hour of the day. But this is that which was spoken by the prophet Joel; And it shall come to pass in the last days, saith God, I will pour out of my Spirit upon all flesh: and your sons and your daughters shall prophesy, and your young men shall see visions, and your old men shall dream dreams: And on my servants and on my handmaidens I will pour out in those days of my Spirit; and they shall prophesy (Acts 2:15-18).
We know for a fact that is what Peter meant as he said so later in his sermon:
Therefore being by the right hand of God exalted, and having received of the Father the promise of the Holy Ghost, he hath shed forth this, which ye now see and hear (Acts 2:33).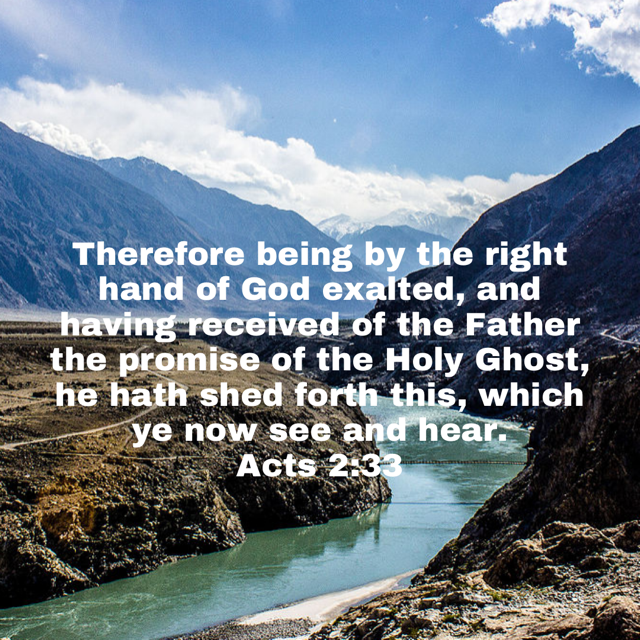 They were actually drunk in the Holy Ghost! They spoke in tongues! The faithfulness of God was fully displayed.
God had it planned from the beginning that those who obeyed the Gospel of Jesus Christ (Jesus' death, burial and resurrection - 1 Corinthians 15:1-4) would be provided evidence that He took residence in them! He never wanted to leave anybody guessing about the validity of receiving this precious gift.
Faithfulness of God - Salvation
The outcome of the message Peter preached was one of conviction to those that heard the message:
Now when they heard this, they were pricked in their heart, and said unto Peter and to the rest of the apostles, Men and brethren, what shall we do (Acts 2:37)?
Peter's response to their question is the Acts 2:38 message that saves lost souls today as well as two thousand years ago:
Then Peter said unto them, Repent, and be baptized every one of you in the name of Jesus Christ for the remission of sins, and ye shall receive the gift of the Holy Ghost (Acts 2:38).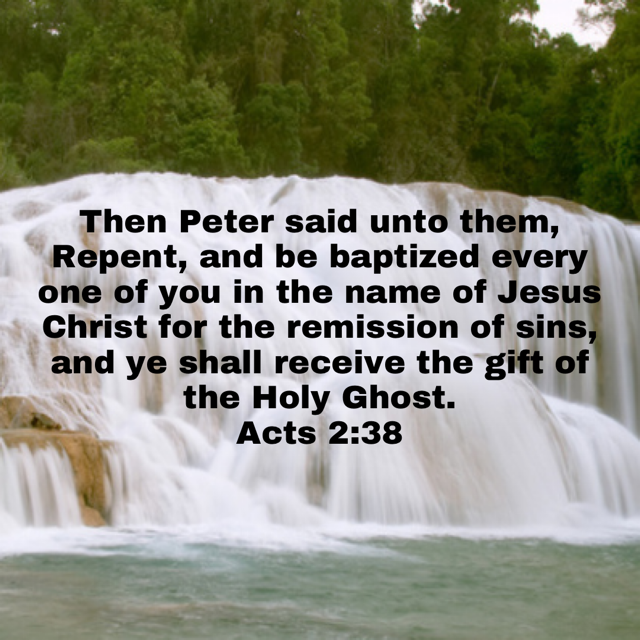 Peter then made it clear that the response to the Gospel of Jesus Christ - Acts 2:38 - is for all:
For the promise is unto you, and to your children, and to all that are afar off, even as many as the Lord our God shall call. And with many other words did he testify and exhort, saying, Save yourselves from this untoward generation (Acts 2:39, 40).
Don't be confused by "even as many as the Lord our God shall call" for Jesus has put a measure of faith in every soul:
For I say, through the grace given unto me, to every man that is among you, not to think of himself more highly than he ought to think; but to think soberly, according as God hath dealt to every man the measure of faith (Romans 12:3).
The three thousand were baptized:
Then they that gladly received his word were baptized: and the same day there were added unto them about three thousand souls (Acts 2:41).
What did Jesus say about Speaking in Tongues?
Jesus, before He ascended to heaven, made it clear that those that believe in Him, would speak in tongues:
And these signs shall follow them that believe; In my name shall they cast out devils; they shall speak with new tongues (Mark 16:17).
As the Lord said, speaking in tongues is a "sign" that one believes in Him. Many say that they are saved because they believe in Him. In that case, He says there will be a sign - "they shall speak with new tongues". Clearly, if we do not speak in tongues, He is telling us in this verse that you do not fully believe in Him. Let us take heed!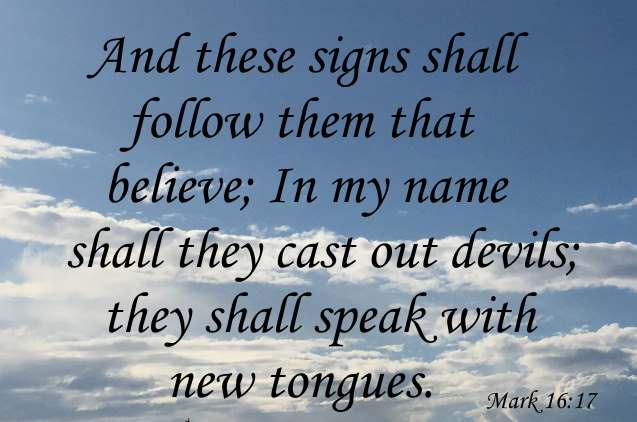 This Faithfulness of God Shown Elsewhere in Acts
As further proof that when God fills someone with His Holy Spirit that they will speak with tongues, Luke recorded two more specific cases involving the apostles:
While Peter yet spake these words, the Holy Ghost fell on all them which heard the word. And they of the circumcision which believed were astonished, as many as came with Peter, because that on the Gentiles also was poured out the gift of the Holy Ghost. For they heard them speak with tongues, and magnify God (Acts 10:44-46).
And when Paul had laid his hands upon them, the Holy Ghost came on them; and they spake with tongues, and prophesied (Acts 19:6).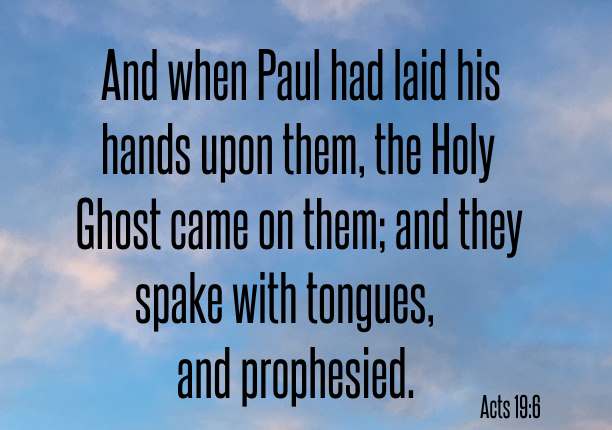 Closing Comments
The faithfulness of God is indisputable. He poured out His Spirit on humanity, just like He said He would, on the day of Pentecost so both Jew and Gentile could be saved. This is why the Apostle Paul said:
For by one Spirit are we all baptized into one body, whether we be Jews or Gentiles, whether we be bond or free; and have been all made to drink into one Spirit (1 Corinthians 12:13).

Jesus is the one and only faithful God.
From Faithfulness of God to Acts 2:38


From Faithfulness of God to Born Again