Hold Fast Bible Verses
Jesus said:
But hold fast what you have till I come (Revelation 2:25 NKJV).
Behold, I am coming quickly! Hold fast what you have, that no one may take your crown (Revelation 3:11 NKJV).

The Bible gives us further directions about holding fast in order to receive our crown. Sometimes in the New Testament, keep or just the word hold is used instead of hold fast.
Hold Fast to the Word
But that on the good ground are they, which in an honest and good heart, having heard the word, keep it, and bring forth fruit with patience (Luke 8:15).

Prove all things; hold fast that which is good (1 Thessalonians 5:21)
Hold fast the form of sound words, which thou hast heard of me, in faith and love which is in Christ Jesus (2 Timothy 1:13).
Holding fast the faithful word as he hath been taught, that he may be able by sound doctrine both to exhort and to convince the gainsayers (Titus 1:9).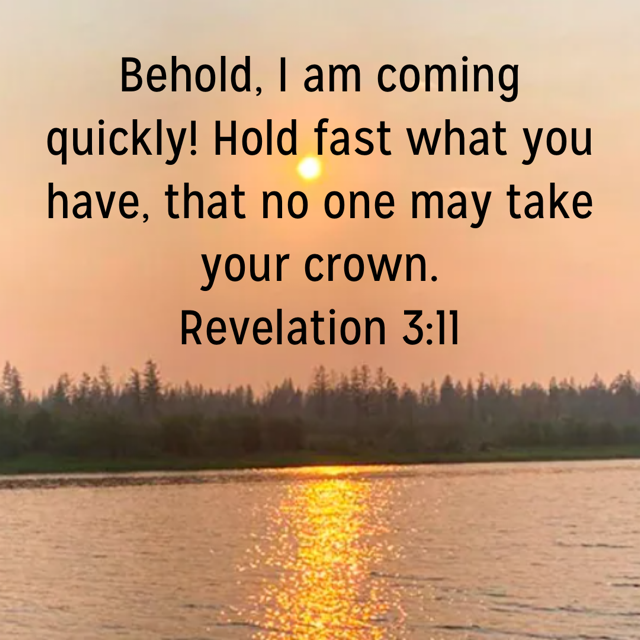 Hold Fast to Jesus
And as they went to tell his disciples, behold, Jesus met them, saying, All hail. And they came and held him by the feet, and worshiped him (Matthew 28:9).

For we are made partakers of Christ, if we hold the beginning of our confidence stedfast unto the end (Hebrews 3:14).

I know thy works, and where thou dwellest, even where Satan's seat is: and thou holdest fast my name, and hast not denied my faith, even in those days wherein Antipas was my faithful martyr, who was slain among you, where Satan dwelleth (Revelation 2:13).
Seeing then that we have a great high priest, that is passed into the heavens, Jesus the Son of God, let us hold fast our profession (Hebrews 4:14).
Hold Fast to the Preaching
Now I praise you, brethren, that ye remember me in all things, and keep the ordinances, as I delivered them to you (1 Corinthians 11:2).

By which also ye are saved, if ye keep in memory what I preached unto you, unless ye have believed in vain. (1 Corinthians 15:2).
Therefore, brethren, stand fast, and hold the traditions which ye have been taught, whether by word, or our epistle (2 Thessalonians 2:15).
Remember therefore how thou hast received and heard, and hold fast, and repent. If therefore thou shalt not watch, I will come on thee as a thief, and thou shalt not know what hour I will come upon thee (Revelation 3:3).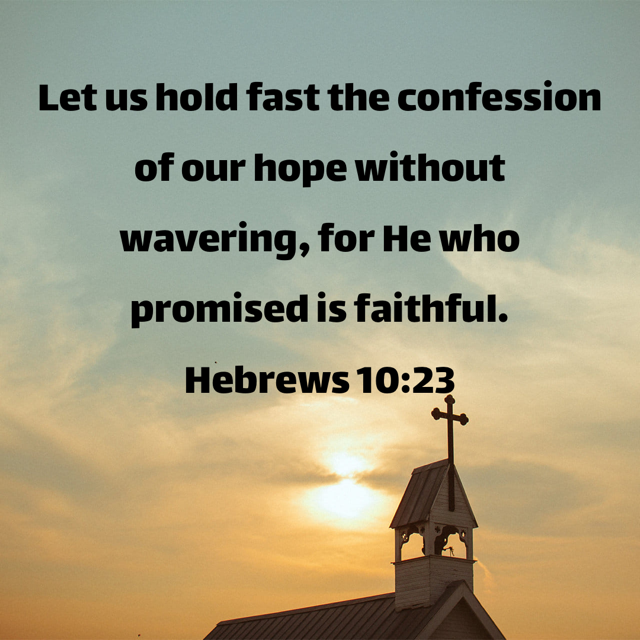 Hold Fast to Our Faith
Let us hold fast the profession of our faith without wavering; (for he is faithful that promised) (Hebrews 10:23).

Hold Fast to Righteousness
My righteousness I hold fast, and will not let it go: my heart shall not reproach me so long as I live (Job 27:6)

Hold Fast to Our Hope
But Christ as a son over his own house; whose house are we, if we hold fast the confidence and the rejoicing of the hope firm unto the end (Hebrews 3:6).

So God has given both his promise and his oath. These two things are unchangeable because it is impossible for God to lie. Therefore, we who have fled to him for refuge can have great confidence as we hold to the hope that lies before us (Hebrews 6:18 NLT).