Into His Marvelous Light
Into His Marvelous Light is a Bible study that has been used to teach the Gospel of Jesus Christ for many many years. I took this study myself before I was born again in 2002. This Bible study is now being offered in a number of languages from the site IntoHisMarvelousLight.com. Below, I have created direct links to the various versions of the interactive PDF that appear on the website.
There is a warning on the IHML website that states:
"Neither you nor anyone affiliated with your church, business, or website will download the study for printing purposes. This study is for internet use only and is strictly prohibited from being downloaded and printed for the purpose of reproduction. Doing so is in violation of applicable copyright laws."
As visitors to LovingGospel.com, please respect their request. If you wish to purchase printed copies, please go to the IHML Store.
Into His Marvelous Light Versions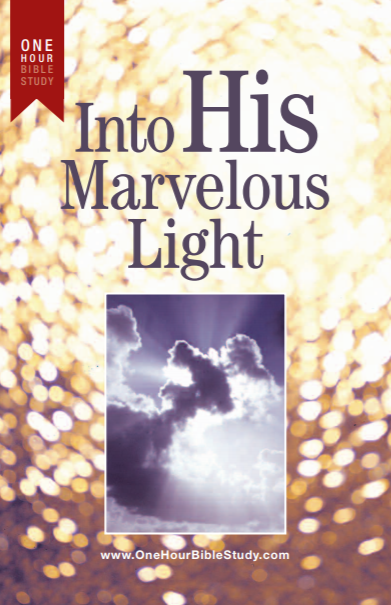 From Into His Marvelous Light to Bible Studies