Revival in Mubende District of  Western Uganda - August 2020
Glory be to Jesus Christ for continued revival in the Mubende District in Western Uganda.

The revival services were held on the weekend of August 14-16. The event was hosted by Faith on Fire Africa Ministries led by Pastors David Nsimire and Tukundane Phoebe. Please find the praise report for the first revival meeting in July here.
Meetings were held in the villages of Kivera, Kitenge, and Busera. Over the weekend, nine people were baptized in the name of Jesus Christ and ten were filled with the Holy Ghost, speaking in tongues as the Spirit gave them the utterance.
A meeting was also held with seven pastors in the area, teaching them the truth about obeying the Gospel of Jesus Christ. Out of this meeting, God willing, further revival meetings will be held in September, 2020.
The evangelist for this service was Pastor Isaac Kizito of Grace Tower Church Uganda in Kampala, Uganda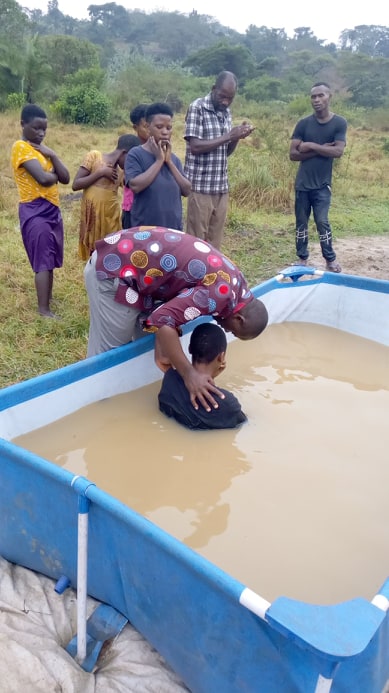 Baptism in Jesus' Name
Mubende District Meeting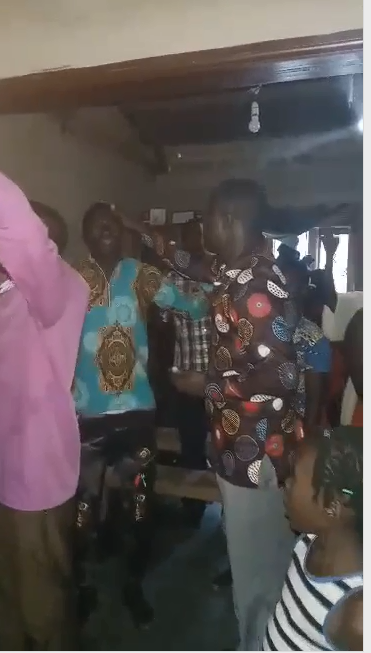 Infilling of the Holy Ghost
Mubende District
We thank and praise the Lord Jesus Christ because His promise is still given in the 21st century just like it was given the day of Pentecost in Acts Chapter 2:
And when the day of Pentecost was fully come, they were all with one accord in one place. And suddenly there came a sound from heaven as of a rushing mighty wind, and it filled all the house where they were sitting. And there appeared unto them cloven tongues like as of fire, and it sat upon each of them. And they were all filled with the Holy Ghost, and began to speak with other tongues, as the Spirit gave them utterance (Acts 2:1-4).
From Revival in Mubende District to Acts 2:38


From Revival in Mubende District to Born Again