Holy Ghost Power
The Holy Ghost power is power from God! The word power in the Greek is dynamis (doo'-nam-is) G1411 and it means:
"force (literally or figuratively); specially, miraculous power (usually by implication, a miracle itself):—ability, abundance, meaning, might(-ily, -y, -y deed), (worker of) miracle(-s), power, strength, violence, mighty (wonderful) work."
Jesus told His disciples, just before they ascended to heaven, they would be endued (provided) with power from on high:
And, behold, I send the promise of my Father upon you: but tarry ye in the city of Jerusalem, until ye be endued with power from on high (Luke 24:49).
And how do we know this is the Holy Ghost power? Jesus tells us so:

And, being assembled together with them, commanded them that they should not depart from Jerusalem, but wait for the promise of the Father, which, saith he, ye have heard of me. For John truly baptized with water; but ye shall be baptized with the Holy Ghost not many days hence (Acts 1:4,5). .... But ye shall receive power, after that the Holy Ghost is come upon you: and ye shall be witnesses unto me both in Jerusalem, and in all Judaea, and in Samaria, and unto the uttermost part of the earth (Acts 1:8).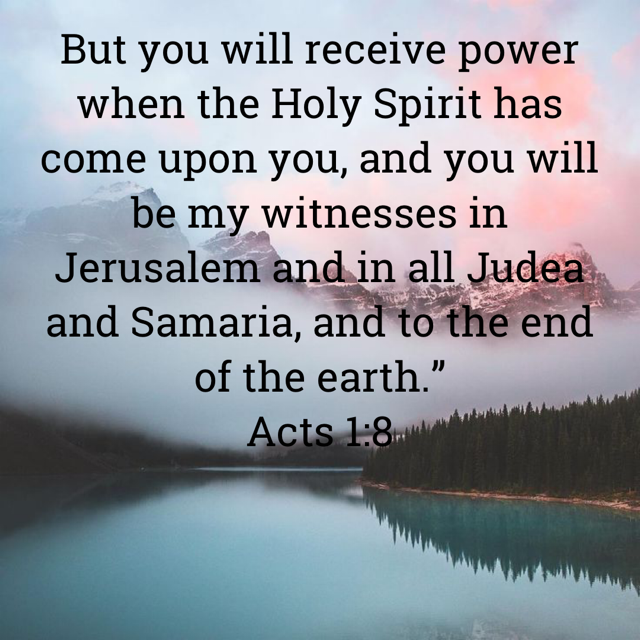 How do we receive the Power of the Holy Ghost?

When Jesus gave those instructions to wait in Jerusalem (Acts 1:8), one hundred and twenty of His followers did just that - they gathered in the Upper Room in one accord (Acts 1:13,14,15). While they were there, God (Jesus) poured out the Holy Ghost (Acts 2:1-4).
After the Apostle Peter preached the Gospel of Jesus Christ to those that heard the noise (Acts 2:6) associated with receiving the gift of the Holy Ghost, they were convicted of their sin against God and asked Peter and the eleven other disciples:
Men and brethren, what shall we do (Acts 2:37)?

Peter responded: 
Repent, and be baptized every one of you in the name of Jesus Christ for the remission of sins, and ye shall receive the gift of the Holy Ghost (Acts 2:38).
The only way we receive the Holy Ghost power is by obeying Acts 2:38. When we do that, as true believers, we not only receive the Holy Ghost and its associated power, but we are saved, we are born again.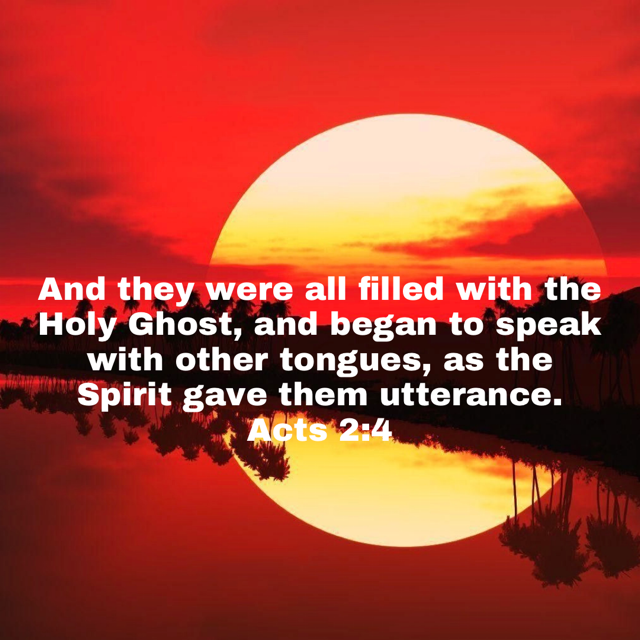 Benefits of Holy Ghost Power
Scripture declares there are many benefits of having the Holy Ghost and its power. Here are some of them.
Witness and Testify
But ye shall receive power, after that the Holy Ghost is come upon you: and ye shall be witnesses unto me both in Jerusalem, and in all Judaea, and in Samaria, and unto the uttermost part of the earth (Acts 1:8).
And with many other words did he testify and exhort, saying, Save yourselves from this untoward generation (Acts 2:40).

Wonders, Miracles and Signs
And the saying pleased the whole multitude: and they chose Stephen, a man full of faith and of the Holy Ghost, and Philip, and Prochorus, and Nicanor, and Timon, and Parmenas, and Nicolas a proselyte of Antioch (Acts 6:5). And Stephen, full of faith and power, did great wonders and miracles among the people (Acts 6:8).
Through mighty signs and wonders, by the power of the Spirit of God; so that from Jerusalem, and round about unto Illyricum, I have fully preached the gospel of Christ (Romans 15:19).

Healing Power
Then Peter said, Silver and gold have I none; but such as I have give I thee: In the name of Jesus Christ of Nazareth rise up and walk (Acts 3:6). And he leaping up stood, and walked, and entered with them into the temple, walking, and leaping, and praising God (Acts 3:8). And when Peter saw it, he answered unto the people, Ye men of Israel, why marvel ye at this? or why look ye so earnestly on us, as though by our own power or holiness we had made this man to walk (Acts 3:12).
Hope
Now the God of hope fill you with all joy and peace in believing, that ye may abound in hope, through the power of the Holy Ghost (Romans 15:13).
Even the mystery which hath been hid from ages and from generations, but now is made manifest to his saints: To whom God would make known what is the riches of the glory of this mystery among the Gentiles; which is Christ in you, the hope of glory: (Ephesians 1:26-27).
Preach with Power
And my speech and my preaching was not with enticing words of man's wisdom, but in demonstration of the Spirit and of power ( 1 Corinthians 2:4).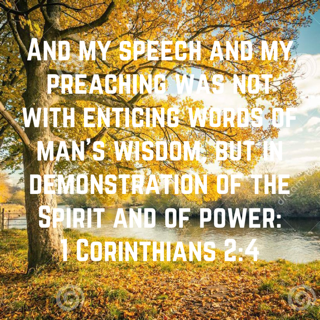 No Spirit of Fear
For God hath not given us the spirit of fear; but of power, and of love, and of a sound mind (2 Timothy 3:5).
Do Exceedingly Abundantly above all we Ask or Think
Now unto him that is able to do exceeding abundantly above all that we ask or think, according to the power that worketh in us (Ephesians 3:20).

Adopted by God
For ye have not received the spirit of bondage again to fear; but ye have received the Spirit of adoption, whereby we cry, Abba, Father. The Spirit itself beareth witness with our spirit, that we are the children of God (Romans 8:15-16).
Sanctified and Justified
And such were some of you: but ye are washed, but ye are sanctified, but ye are justified in the name of the Lord Jesus, and by the Spirit of our God (1 Corinthians 6:11).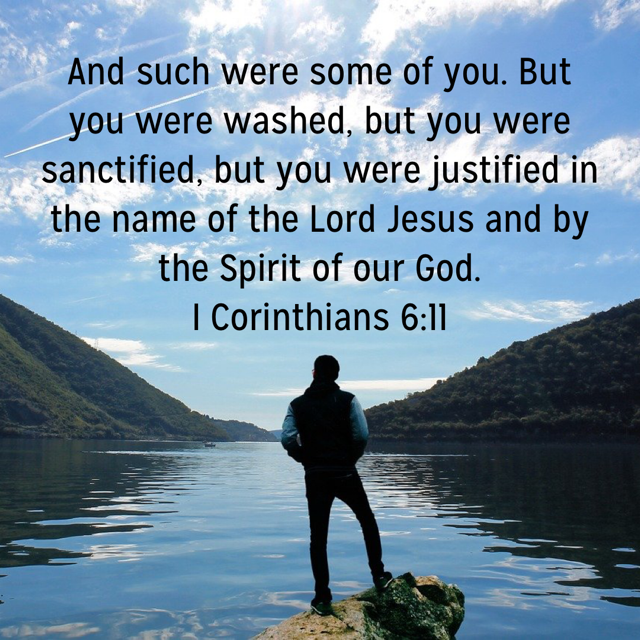 Seal of Salvation
In whom ye also trusted, after that ye heard the word of truth, the gospel of your salvation: in whom also after that ye believed, ye were sealed with that holy Spirit of promise (Ephesians 1:13).

Overcomer
Ye are of God, little children, and have overcome them: because greater is he that is in you, than he that is in the world (1 John 4:4).

Righteous Living
That the righteousness of the law might be fulfilled in us, who walk not after the flesh, but after the Spirit (Romans 8:4).

Mortify Deeds of the Body
For if ye live after the flesh, ye shall die: but if ye through the Spirit do mortify the deeds of the body, ye shall live (Romans 8:13).

Resurrected when Jesus Returns

But if the Spirit of him that raised up Jesus from the dead dwell in you, he that raised up Christ from the dead shall also quicken your mortal bodies by his Spirit that dwelleth in you (Romans 8:11).
And God hath both raised up the Lord, and will also raise up us by his own power (1 Corinthians 6:14).

Conclusion
Over the years I have talked to many people about the gift of the Holy Ghost and its power. Most, and I mean most, tell me they have the Holy Ghost but live a life without any evidence of being an overcomer, living righteously and being sanctified, never mind possessing the other benefits of Holy Ghost power. When I ask them when they received the Holy Ghost and how do they know they have the Holy Ghost, I get answers like:
I received the Holy Ghost when I was baptized as a baby, and my parents and my priest/minister told me that is how and when it happened.
I was baptized in the name of the Father, the Son and the Holy Ghost so that means that I have the Holy Ghost.
I received the Holy Ghost when I accepted Christ as my savior and my minister said that the Holy Ghost started living in me at that time.
The people that respond in this manner are totally sincere and truly believe in what they say because that is what they have been taught. But unfortunately, none of that is the truth. The only way that we know that we have been filled with the Holy Ghost is the same way that first century believers knew. If you are reading this and shaking your head at what I have written, I urge you to read Acts 2:1-47, Acts 10:1-48, Acts 19:1-6. You will clearly see that:
As believers if we desire all the benefits of Holy Ghost power, we must be born again, exactly like first century Christians were. Also, if you have been taught that tongues have ceased, I urge you to read this page on cessationism.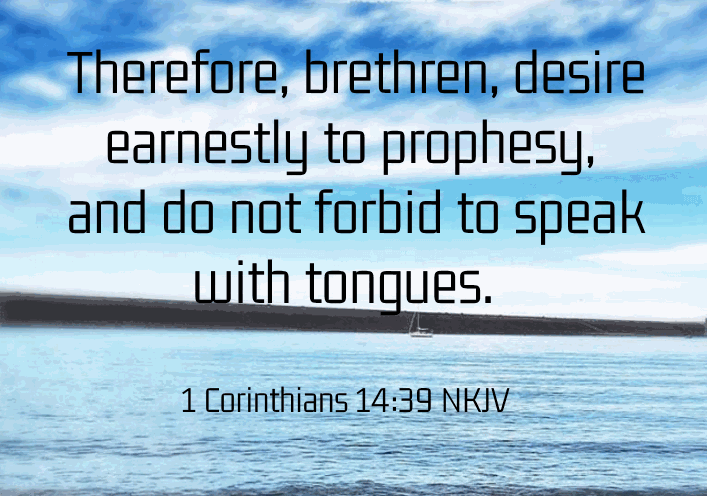 And lastly let us review what Jesus preached:
For God so loved the world, that he gave his only begotten Son, that whosoever believeth in him should not perish, but have everlasting life (John 3:16).
The time is fulfilled, and the kingdom of God is at hand: repent ye, and believe the gospel (Mark 1:15).
He that believeth and is baptized shall be saved; but he that believeth not shall be damned (Mark 16:16).

In the last day, that great day of the feast, Jesus stood and cried, saying, If any man thirst, let him come unto me, and drink. He that believeth on me, as the scripture hath said, out of his belly shall flow rivers of living water. (But this spake he of the Spirit, which they that believe on him should receive: for the Holy Ghost was not yet given; because that Jesus was not yet glorified (John 7:37-39).
And these signs shall follow them that believe; In my name shall they cast out devils; they shall speak with new tongues (Mark 16:17).
Verily, verily, I say unto thee, Except a man be born again, he cannot see the kingdom of God (John 3:3).
Verily, verily, I say unto thee, Except a man be born of water and of the Spirit, he cannot enter into the kingdom of God (John 3:5).

If ye shall ask any thing in my name, I will do it. If ye love me, keep my commandments (John 14:14-15).

Holy Ghost power can only be gotten by obeying these commandments of our great God and Savior, the God that is One, Jesus Christ.
From Holy Ghost Power to Born Again


From Holy Ghost Power to Believe


From Holy Ghost Power to Holy Ghost


From Holy Ghost Power to Cessationism