Worry and Anxiety Bible Verses
Here are over twenty Bible verses about worry and anxiety to study and hopefully and prayerfully to live our daily lives by to not worry and have anxiety:
Can any one of you by worrying add a single hour to your life? (Matthew 6:27NIV).
Therefore do not worry about tomorrow, for tomorrow will worry about itself. Each day has enough trouble of its own (Matthew 6:34 NIV).

Do not be anxious about anything, but in every situation, by prayer and petition, with thanksgiving, present your requests to God (Philippians 4:6 NIV).
Say to those with fearful hearts, Be strong, and do not fear, for your God is coming to destroy your enemies. He is coming to save you (Isaiah 35:4 NLT). 
Let not your heart be troubled: you believe in God, believe also in Me (John 14:1 NKJV).
Cast your burden on the Lord, And He shall sustain you; He shall never permit the righteous to be moved (Psalm 55:22 NKJV).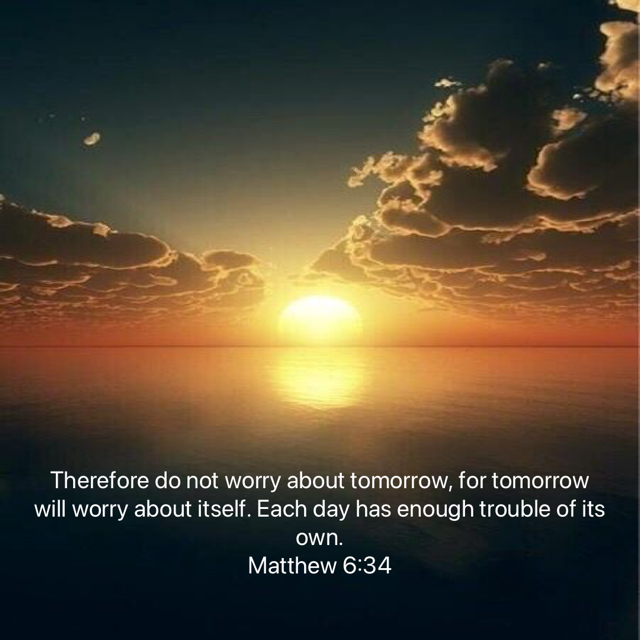 Come to Me, all you who labor and are heavy laden, and I will give you rest. Take My yoke upon you and learn from Me, for I am gentle and lowly in heart, and you will find rest for your souls. For My yoke is easy and My burden is light (Matthew 11:28-30 NKJV).

Therefore humble yourselves under the mighty hand of God, that He may exalt you in due time, casting all your care upon Him, for He cares for you (1 Peter 5:6-7 NKJV).
Yea, though I walk through the valley of the shadow of death, I will fear no evil; For You are with me; Your rod and Your staff, they comfort me (Psalm 23:4 NKJV).
And do not seek what you should eat or what you should drink, nor have an anxious mind (Luke 12:29 NKJV).

Anxiety in the heart of man causes depression, But a good word makes it glad (Proverbs 12:25 NKJV).
Keep your lives free from the love of money and be content with what you have, because God has said,  Never will I leave you; never will I forsake you. So we say with confidence, The Lord is my helper; I will not be afraid. What can mere mortals do to me? (Hebrews 13:5-6 NIV).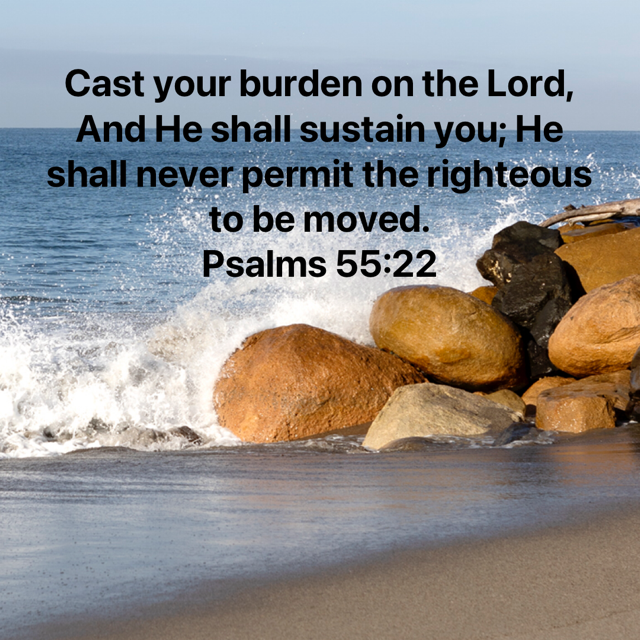 Whenever I am afraid, I will trust in You (Psalm 56:3 NKJV).
Now may the Lord of peace Himself give you peace always in every way. The Lord be with you all (2 Thessalonians 3:16 NKJV).
Peace I leave with you, My peace I give to you; not as the world gives do I give to you. Let not your heart be troubled, neither let it be afraid (John 14:27).
Blessed is the man who trusts in the Lord, And whose hope is the Lord. For he shall be like a tree planted by the waters, Which spreads out its roots by the river, And will not fear when heat comes; But its leaf will be green, And will not be anxious in the year of drought, Nor will cease from yielding fruit (Jeremiah 17:7-8 NKJV).
Trust in the Lord with all your heart, And lean not on your own understanding;  In all your ways acknowledge Him,
And He shall direct your paths. Do not be wise in your own eyes; Fear the Lord and depart from evil (Proverbs 3:5-7).
For God has not given us a spirit of fear, but of power and of love and of a sound mind (2 Timothy 1:7).
From Worry and Anxiety Bible Verses to Bible Verses


From Worry and Anxiety Bible Verses to Jesus is God


From Worry and Anxiety Bible Verses to God is Love