Bible Lessons from Eve, Sarah, Rebekah and Leah and Rachel
There are many lessons that we can learn from Eve, Sarah, Rebekah and Leah and Rachel. Here are some!
Eve clearly teaches us to never have conversations with satan as we can readily be beguiled by his subtlety:
And the Lord God said unto the woman, What is this that thou hast done? And the woman said, The serpent beguiled me, and I did eat (Genesis 3:13).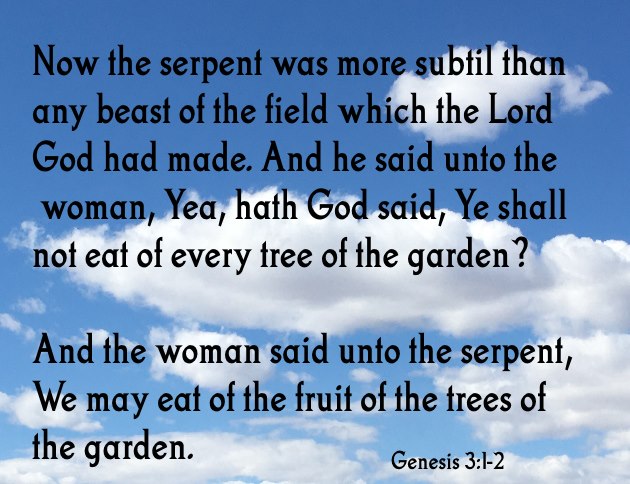 At times we might doubt a promise from God as Sarah did:
And he said, I will certainly return unto thee according to the time of life; and, lo, Sarah thy wife shall have a son. And Sarah heard it in the tent door, which was behind him ..... Therefore Sarah laughed within herself, saying, After I am waxed old shall I have pleasure, my lord being old also (Genesis 18:10,12).
But what's really important is that in the end we are always faithful:
Through faith also Sara herself received strength to conceive seed, and was delivered of a child when she was past age, because she judged him faithful who had promised (Hebrews 11:11).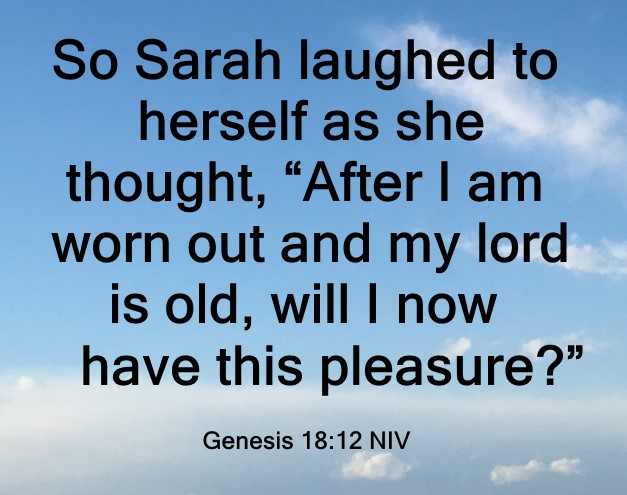 Rebekah, like many women in the Bible, was not lazy. When Abraham's servant came to the well, she watered his ten camels (Genesis 24:10,19). Camels can drink 200 liters of water, so in total 2000 liters. If she carried a 5 litre pitcher (5 kg/11 lbs of water not including the pitcher) in each hand, she would have drawn 400 pitchers and made 200 trips to satiate the camels.
Christians should learn from Rebekah not be lazy but instead to go the extra mile:
And if anyone forces you to go one mile, go with him two miles (Matthew 5:41 ESV).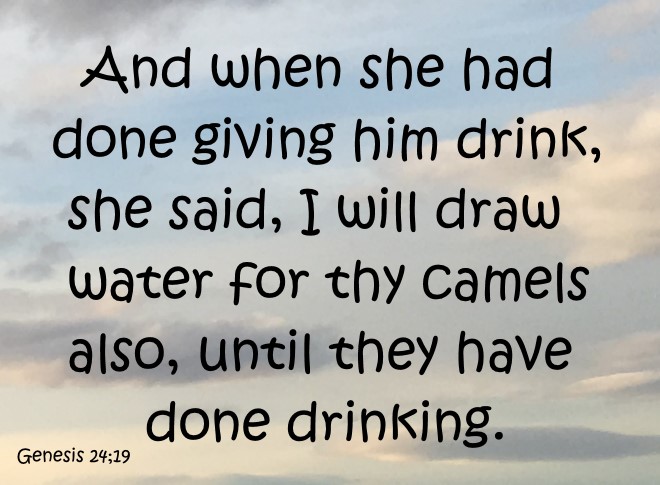 There was real sibling rivalry between Leah and Rachael as can be seen in Rachael's rantings:

And Bilhah Rachel's maid conceived again, and bare Jacob a second son. And Rachel said, With great wrestlings have I wrestled with my sister, and I have prevailed: and she called his name Naphtali (Genesis 30:7,8).
Of course this is not the way God has ever intended people in general, never mind siblings, to treat each other:
And be ye kind one to another, tenderhearted, forgiving one another, even as God for Christ's sake hath forgiven you (Ephesians 4:32).

In the end God used both of them to lead the Israelites to the promised land. Moses was of the tribe of Levi (Leah's son) and Joshua was of the tribe of Ephraim (Rachel's son Joseph's son), as confirmed in Book of Ruth:
And all the people that were in the gate, and the elders, said, We are witnesses. The Lord make the woman that is come into thine house like Rachel and like Leah, which two did build the house of Israel: and do thou worthily in Ephratah, and be famous in Bethlehem (Ruth 4:11).