God's Seasons
God's seasons in our lives are not always easily or readily understood. King Solomon did his best to describe His seasons in Ecclesiastes, when he wrote:
For everything there is a season,
    a time for every activity under heaven.
A time to be born and a time to die.
    A time to plant and a time to harvest.
A time to kill and a time to heal.
    A time to tear down and a time to build up.
A time to cry and a time to laugh.
    A time to grieve and a time to dance.
A time to scatter stones and a time to gather stones.
    A time to embrace and a time to turn away.
A time to search and a time to quit searching.
    A time to keep and a time to throw away.
A time to tear and a time to mend.
    A time to be quiet and a time to speak.
A time to love and a time to hate.
    A time for war and a time for peace.
(Ecclesiastes 3:1-8 NLT)

There are many accounts of people in the Bible, like Abraham, Isaac, Jacob, Joseph, Moses, David, Naomi, and Esther, that went through seasons much as Solomon described in Ecclesiastes 3. In this study, we will focus on Joseph, Jacob's eleventh son.

God's Seasons in Joseph's Life
Here are the highlights of Joseph's life which give us an appreciation of how God works His seasons, not ours, into our lives.
God gave Jacob a dream that he would one day he would rule over his father, mother and brothers (Genesis 37:1-10 NLT). We know the dream was from God from Psalm 105:19 NLT.
His brothers were jealous of David and planned to kill him until a change of heart resulted in Joseph being sold into slavery (Genesis 37:18-26).
Joseph was sold to Potiphar who put Joseph 

in charge of his household and property

 and the Lord even blessed Potiphar's household for Joseph's sake (Genesis 39:1-6 NLT).
Potiphar's wife tried to seduce Joseph and then when he wouldn't yield to her wishes, because of his righteousness, she accused him of trying to rape her (Genesis 39:7-17 NLT).
Consequently Joseph was sent to prison for a transgression he did not commit (Genesis 39:19-20 NLT).
In prison, God's hand was upon Joseph there as well, causing the warden to put Joseph in charge of all the other prisoners (Genesis 39:21-23).
Joseph correctly interpreted dreams of two of his fellow prisoners. The butler (cup bearer) was restored to Pharaoh's household and the baker was impaled on a pole (Genesis 40:1-22 NLT).
The butler forgot about Joseph (Genesis 40:23 NLT) until Pharaoh needed a dream interpreted.
Joseph interpreted Pharaoh's dreams (Genesis 41:14-36 NLT).
Joseph was made ruler of the land by Pharaoh (Genesis 41: 37-46).
The interpretation of the dreams come true, seven prosperous years followed by seven years of famine (Genesis 41:47-57).
Joseph's ten older brothers travel from land of Canaan to Egypt to buy grain, bowing before Joseph in accordance with Joseph's dream, approximately twenty years earlier (Genesis 42:1-9).
Jacob and sons move from Canaan to land of Goshen in Egypt (Genesis 47:1-12 NLT) where the Israelites remain until Moses leads them out of Egypt to the Promised Land.
Joseph forgives his brothers (Genesis 50:14-21 NLT).
Now if we go back and read Ecclesiastes 3:1-8 NLT, we can readily see that what Solomon said applied to Joseph's life.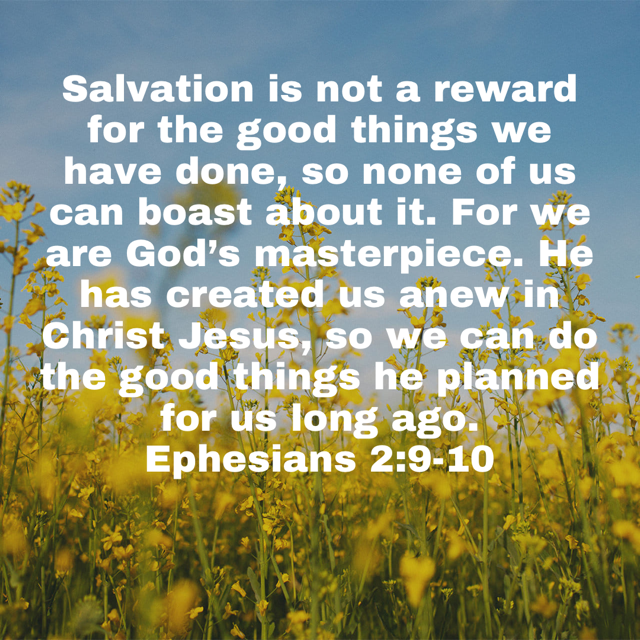 The Reason for God's Seasons in Our Lives
We need to be able to go through God's seasons in our lives to get us to a point where He can use us. Joseph knew the reason for the seasons in his life when he forgave his brothers:
But Joseph replied, "Don't be afraid of me. Am I God, that I can punish you? You intended to harm me, but God intended it all for good. He brought me to this position so I could save the lives of many people. No, don't be afraid. I will continue to take care of you and your children." So he reassured them by speaking kindly to them (Genesis 50:19-21 NLT).
The Lord has a plan for each and every one of us:
God has now revealed to us his mysterious will regarding Christ—which is to fulfill his own good plan. And this is the plan: At the right time he will bring everything together under the authority of Christ—everything in heaven and on earth. Furthermore, because we are united with Christ, we have received an inheritance from God, for he chose us in advance, and he makes everything work out according to his plan (Ephesians 1:9-11 NLT).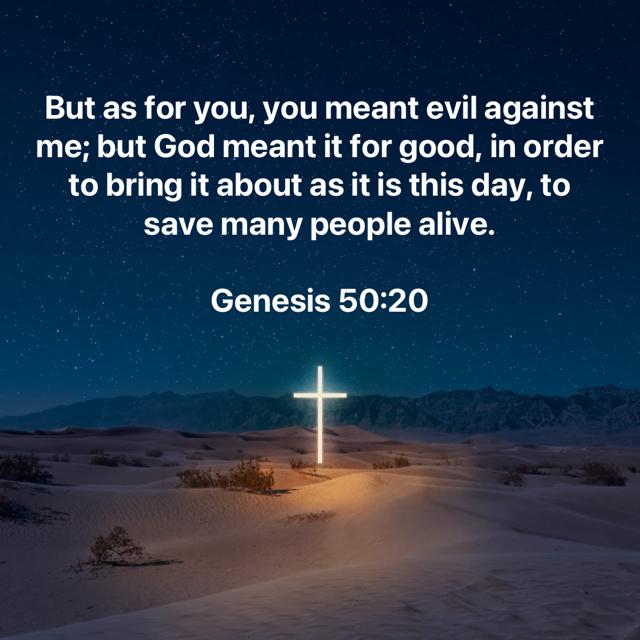 To be "united with Christ" means that we have obeyed the Gospel of Jesus Christ, that we are born again, having been saved through the grace of God because we are believers having faith in God. The Apostle Paul explains that this salvation is not a reward for the good things that we have done in the past:
Salvation is not a reward for the good things we have done, so none of us can boast about it. For we are God's masterpiece. He has created us anew in Christ Jesus, so we can do the good things he planned for us long ago. (Ephesians 2:9-11 NLT)
In the end it is all about being fruitful, doing the good things He planned for us from the beginning of time. Our purpose is being Christ like, so we can become like Him:
For God knew his people in advance, and he chose them to become like his Son, so that his Son would be the firstborn among many brothers and sisters (Romans 8:29 NLT).
In Jesus' name we pray!
From God's Seasons to Genesis