Ought To Do
"Ought to do" is an essential attitude or characteristic of anyone seeking God. Ruth, from the Book of Ruth, had many characteristics that enabled redemption, allowing her to become a child of God. 
 This Bible study is a four part series:
Wanting God
Ruth wanted to be redeemed. She didn't know how she would be or by whom but she knew she wanted God in her life:
And Ruth said, Intreat me not to leave thee, or to return from following after thee: for whither thou goest, I will go; and where thou lodgest, I will lodge: thy people shall be my people, and thy God my God (Ruth 1:16).
When we want God full time in of our lives, the Apostle Peter says:
You won't spend the rest of your lives chasing your own desires, but you will be anxious to do the will of God (1 Peter 4:2 NLT).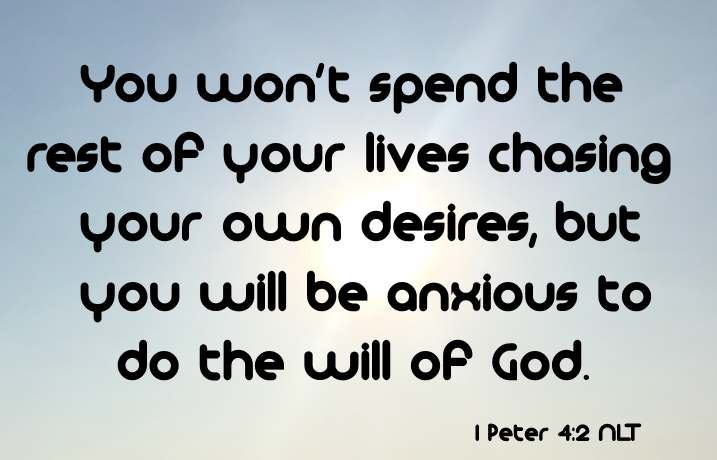 Being a Servant
Ruth had a servant's spirit, an "ought to do" that always gets Jesus' attention. She did not put "self" first but instead she put others first. She stayed with her mother-in-law Naomi, to take care of her. And she wasn't a freeloader – she immediately went to the field to work when she arrived at Bethlehem Judah. 
And Ruth the Moabites said unto Naomi, Let me now go to the field, and glean ears of corn after him in whose sight I shall find grace. And she said unto her, Go, my daughter (Ruth 2:2).
Jesus call us to be servants:
But Jesus called them unto him, and said, Ye know that the princes of the Gentiles exercise dominion over them, and they that are great exercise authority upon them. But it shall not be so among you: but whosoever will be great among you, let him be your minister; And whosoever will be chief among you, let him be your servant: Even as the Son of man came not to be ministered unto, but to minister, and to give his life a ransom for many (Matthew 20:25-28).
Here is Matthew Henry's Commentary on Matt 20:25-28: 
"That it is the duty of Christ's disciples to serve one another, for mutual edification. This includes both humility and usefulness. The followers of Christ must be ready to stoop to the lowliest offices of love for the good, one of another, must submit one to another (1 Peter 5:5; Ephesians 5:21), and edify one another (Romans 14:19), please one another for good, Romans 15:2. The great apostle Paul made himself every one's servant; see 1 Corinthians 9:19."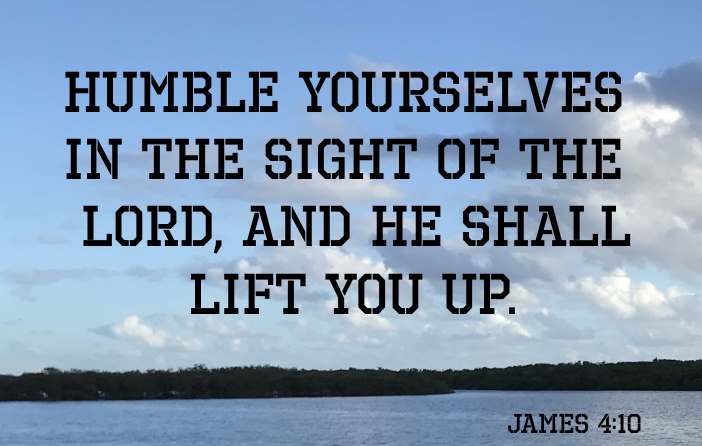 Being Humble
The third characteristic that Ruth possessed was that she had a humble spirit. She was not a demanding person. She said: 
"I pray you, let me glean and gather after the reapers among the sheaves" (Ruth 2:7 ).
I think many people, I know that I was one, come to God in pride and arrogance thinking they will be redeemed on their own terms. It took me fourteen months to figure this out. But the terms of redemption are the same now as they were back in Ruth's day with "the was, the is and the is to come" (Revelation 1:4):
Humble yourselves in the sight of the Lord, and he shall lift you up (James 4:10). 
For thus saith the high and lofty One that inhabiteth eternity, whose name is Holy; I dwell in the high and holy place, with him also that is of a contrite and humble spirit, to revive the spirit of the humble, and to revive the heart of the contrite ones (Isaiah 57:15).    
But he giveth more grace. Wherefore he saith, God resisteth the proud, but giveth grace unto the humble (James 4:6). 
In humility Ruth met her redeemer, Boaz.  She did not know him, but he knew all about her, and her circumstances (Ruth 2:11-12). It is absolutely necessary for us to be humble before our Redeemer, Jesus Christ, who knows all about us. Being humble is an essential "ought to do".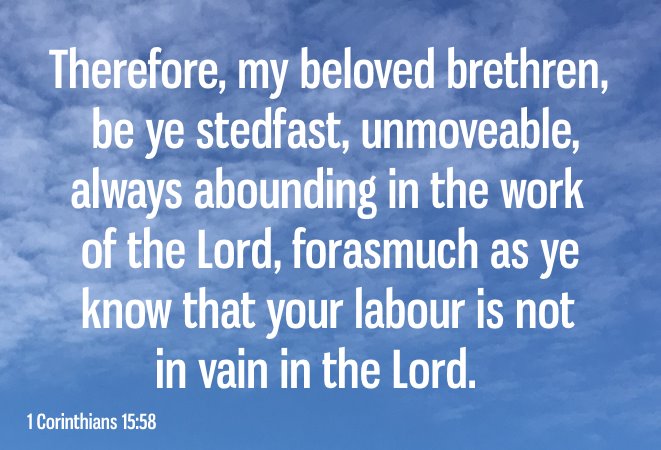 Being Persistant
The fourth attitude or characteristic that enabled redemption was that Ruth was persistent. She never quit in her service to Naomi and to her redeemer Boaz. Every day she was found gleaning barley and wheat in the hot sun. After working all morning, she would eat her noon meal and then go back to the field to work the afternoon (see Ruth 2:17-18). 
We too should never stop working for our Redeemer. The Apostle Paul said this about this "ought to do".
Therefore, my beloved brethren, be ye stedfast, unmoveable, always abounding in the work of the Lord, forasmuch as ye know that your labour is not in vain in the Lord (1 Corinthians 15:58). 
Being Thankful
Ruth was thankful and she expressed it with her lips:
Then she fell on her face, and bowed herself to the ground, and said unto him, Why have I found grace in thine eyes, that thou shouldest take knowledge of me, seeing I am a stranger (Ruth 2:10)? 
Then she said, Let me find favour in thy sight, my lord; for that thou hast comforted me, and for that thou hast spoken friendly unto thine handmaid, though I be not like unto one of thine handmaidens (Ruth 2:13).
"One of thine handmaidens", typifies the Church whereas Ruth typifies any unsaved soul who is seeking salvation. Ruth labored alongside the other handmaidens even though she was not like them. That is typical of anyone seeking the Redeemer. They may not have heard or read a single scripture, but assuredly Jesus loves them and desires them to obey the Gospel of Jesus Christ. The church needs to be thankful that He chose them to share in the great plan of salvation.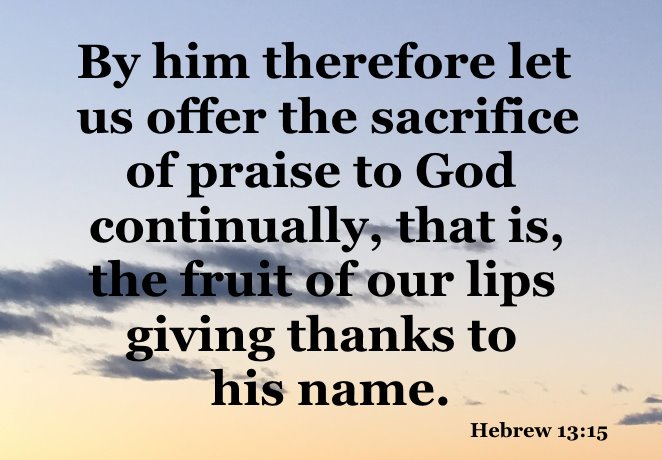 The "ought to do", being thankful to Jesus, is expressed this way by the writer of Hebrews:
By him therefore let us offer the sacrifice of praise to God continually, that is, the fruit of our lips giving thanks to his name (Hebrews 13:15).
Here is Jamieson, Fausset, and Brown commentary about Hebrews 13:15:
In praising a creature, we may easily exceed the truth; but in praising God, we have only to go on confessing what He really is to us. Hence, it is impossible to exceed the truth: here is genuine praise.
Being Kind and Generous
The sixth attitude that Ruth possessed is that she was both kind and generous. After all of her hard work, Ruth would take back the grain to share with Naomi. She did not forget the needs of her mother-in-law. She did not hoard up the blessings to herself. We should be quick to share God's blessings with others, especially those in the church. The author of Hebrews expresses this "ought to do" this way:
And let us consider how to stir up one another to love and good works (Hebrews 10:24 ESV). 
By doing so, it may strengthen one of your brothers or sisters faith. It may revive their memories of the blessing of God as it did Naomi.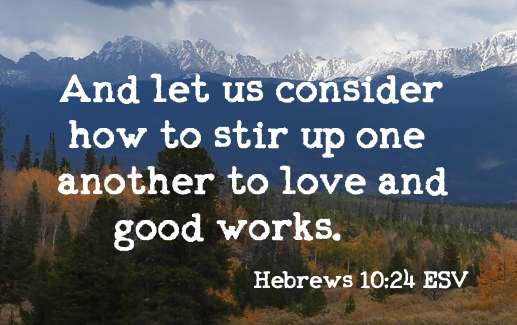 Being Obedient
The next to last "ought to do" that enabled redemption was that Ruth exemplified was obedience. When Boaz the redeemer saw her, he instructed her to stay with his maidens and reap with them (Ruth 2:8). This has to be a message for any candidate for redemption – God expects you to stay with those who are His – the church. If you have been attending church regularly and have not received the gift of the Holy Ghost, don't quit, don't give up, Jesus wants to fill you with the Holy Ghost, it's His promise:
Then Peter said unto them, Repent, and be baptized every one of you in the name of Jesus Christ for the remission of sins, and ye shall receive the gift of the Holy Ghost. For the promise is unto you, and to your children, and to all that are afar off, even as many as the Lord our God shall call (Acts 2:38-39).
Boaz then instructed Ruth to drink of the water freely when she became thirsty (Ruth 2:9), just like Jesus instructed at the Feast of Tabernacles
In the last day, that great day of the feast, Jesus stood and cried, saying, If any man thirst, let him come unto me, and drink.  He that believeth on me, as the scripture hath said, out of his belly shall flow rivers of living water. (But this spake he of the Spirit, which they that believe on him should receive: for the Holy Ghost was not yet given; because that Jesus was not yet glorified (John 7:37-39).
Our Redeemer desires every one of His believers to enjoy the infilling of His Spirit. We should always obey our Redeemer as Ruth obeyed her redeemer.
For the last "ought to do" that we can learn from Ruth, go to I Surrender