Turn To Me
"Now, therefore," says the Lord,
"Turn to Me with all your heart,
With fasting, with weeping, and with mourning."
So rend your heart, and not your garments;
Return to the Lord your God,
For He is gracious and merciful,
Slow to anger, and of great kindness;
And He relents from doing harm.
Joel 2:12-13 NKJV
God described the blessings that the Israelites would receive if they obeyed Him (Leviticus 26:1-13 ESV). He also told them the punishment that they would receive if they disobeyed Him (Leviticus 26:14-22 ESV). When you think about it, how difficult was the choice to make? The merciful and loving God He is though, said that He would allow them to turn to Him after they were punished - just like a loving parent would do for a child. His words were:
"And if by this discipline you are not turned to me but walk contrary to me, then I also will walk contrary to you, and I myself will strike you sevenfold for your sins (Leviticus 26:23-24 ESV).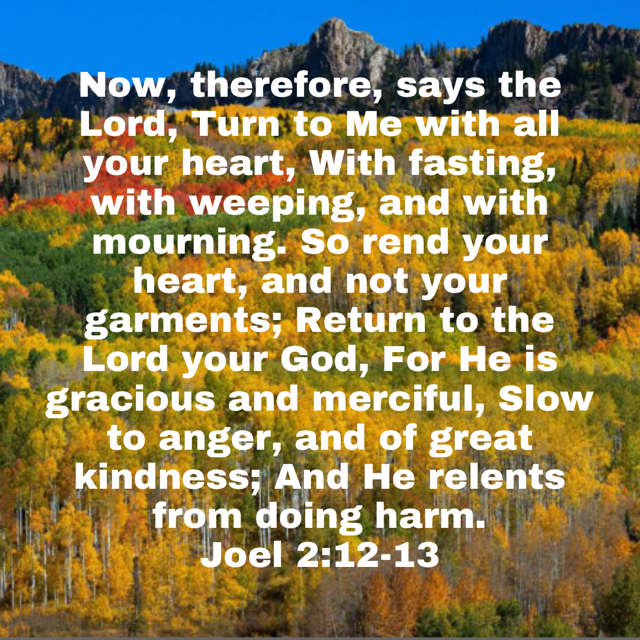 Through the period of "Judges" some 400 years, they turned from God to sin six times. God was longsuffering then, and still is today:

The Lord is not slack concerning His promise, as some count slackness, but is longsuffering toward us, not willing that any should perish but that all should come to repentance (2 Peter 3:9 NKJV).
Each time they cried out to Him during those 400 years, they repented and turned back to Him, and He delivered them from their enemy. Over those years though, nothing really changed. By the end of the Book of Judges the Bible states:
In those days there was no king in Israel. Everyone did what was right in his own eyes (Judges 21:25). 
After God divided Israel into the Northern (Israel) and Southern (Judah) Kingdom's, King Solomon was succeeded by thirty-nine good and evil kings, twenty in Judah and nineteen in Israel. There were many prophets that God sent to turn the people from evil. One of them was the Prophet Joel. The chronology of Joel is not apparent by reading the Book of Joel, as the book makes no reference to any of the good or evil kings. By reading Joel 3:1-21 though, we know that he was preaching to the Kingdom of Judah.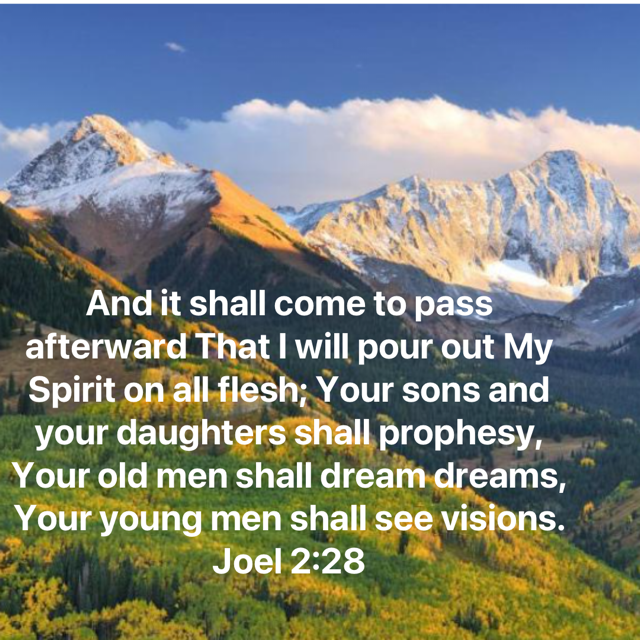 Turn to Me with all of Your Heart
When God said "turn to me" in Joel 2:12-13 NKJV, He was telling them to repent. The Prophet Jeremiah used this language as well - Jeremiah 24:7. Did Judah repent, turning to God, with their whole heart? If Joel was preaching to King Josiah, the answer would be yes because Josiah destroyed idol worship in the land (see Good and Evil Kings). In the end though, the Babylonians conquered Judah and took them into captivity.
God knew that they were going to fail so He had Joel preach a new and different message:
And it shall come to pass afterward, that I will pour out my spirit upon all flesh; and your sons and your daughters shall prophesy, your old men shall dream dreams, your young men shall see visions: And also upon the servants and upon the handmaids in those days will I pour out my spirit (Joel 2:28-29).
And it did come to pass on the day of Pentecost:
And when the day of Pentecost was fully come, they were all with one accord in one place. And suddenly there came a sound from heaven as of a rushing mighty wind, and it filled all the house where they were sitting. And there appeared unto them cloven tongues like as of fire, and it sat upon each of them. And they were all filled with the Holy Ghost, and began to speak with other tongues, as the Spirit gave them utterance (Acts 2:1-4).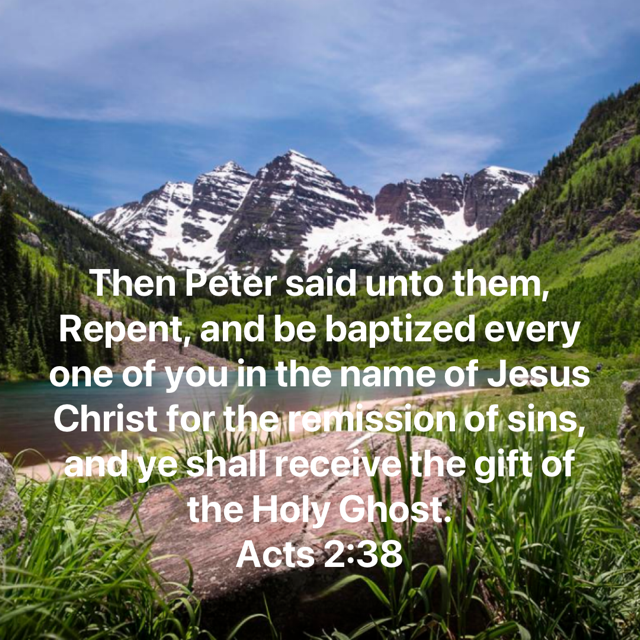 How do we know, without a shadow of doubt, this is what Joel said would come to pass? On the day of Pentecost, the Apostle Peter told us that this was exactly what Joel preached:
But this is that which was spoken by the prophet Joel; And it shall come to pass in the last days, saith God, I will pour out of my Spirit upon all flesh: and your sons and your daughters shall prophesy, and your young men shall see visions, and your old men shall dream dreams: And on my servants and on my handmaidens I will pour out in those days of my Spirit; and they shall prophesy (Acts 2:16-18).
Peter went on to preach the Gospel of Jesus Christ, i.e. Jesus' death, burial and resurrection (1 Corinthians 15:1-4) to a crowd that had gathered in Jerusalem on that day (Acts 2:19-39). At the end of this sermon, the first in the dispensation of Christ's church, the Jews were convicted and asked Peter and the Apostles what they should do (Acts 2:37). Peter responded on behalf of the Apostles, saying:
Repent, and be baptized every one of you in the name of Jesus Christ for the remission of sins, and ye shall receive the gift of the Holy Ghost (Acts 2:38).
Notice the following in Peter's response:
the first part (death): "repent"  is the same as the "turn to me" message that Joel preached. The difference now though is that God revealed Himself as Jesus Christ (2 Timothy 3:16, John 1:1, 14) and He is who we must turn to now.
the second part (burial): "baptism in the name of Jesus Christ" is for "everyone".  This means "all" of us, not some, or many or most, but all must be baptized in Jesus' name for their sins to be remitted (forgiven).
the third part (resurrection): "you shall receive the gift of the Holy Ghost", you shall receive means to "receive what is given, to gain, obtain, to get back".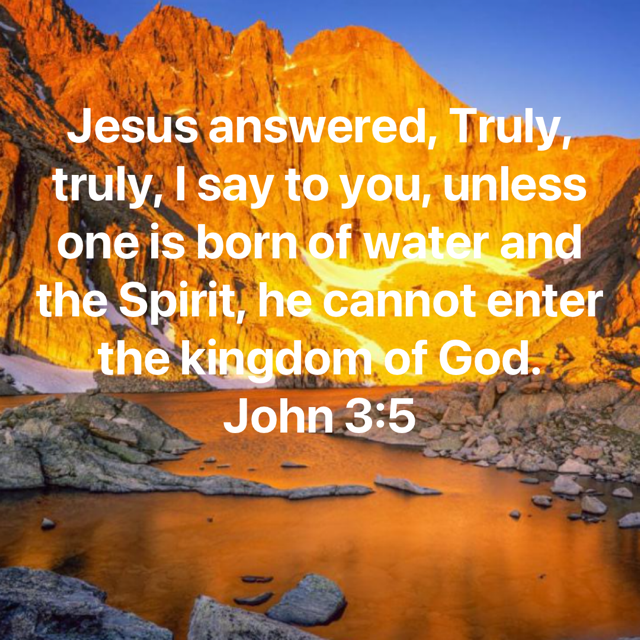 About three thousand Jews (Acts 2:41) received Peter's message the day of Pentecost, including the one-hundred and twenty ( Mary, the mother of Jesus was there as well - Acts 1:14) in the initial outpouring of the Holy Ghost in the Upper Room. Many more Jews were added to Christ's flock over the first century A.D., but ultimately the Jews as a whole did not turn to the one and only God, Jesus Christ.
Jesus knew that this would happen so He said "turn to me" through the Gospel of Jesus Christ, to the gentiles (Romans 1:16), to us. Sadly today there are billions and billions of gentiles, as well as "Christians" who have not obeyed this Acts 2:38 message, the only answer to the Gospel of Jesus Christ. By obeying  Acts 2:38, one can be "born of water and of the Spirit", which Jesus says is required to spend eternity with Him:
Jesus answered, Truly, truly, I say to you, unless one is born of water and the Spirit, he cannot enter the kingdom of God (John 3:5 ESV).
Take heed! God is still crying out "turn to me". If you have not been baptized in the name of Jesus Christ and have not received the gift of the Holy Ghost, speaking in tongues as the Spirit gives utterance (Acts 2:4, Mark 16:17), I hope and pray, in Jesus' name, that you find yourself a church where the Gospel of Jesus Christ is preached. Please use the Church Directory to find such a church.