Pure in Heart
In the Sermon on the Mount, Jesus said:

Blessed are the pure in heart: for they shall see God (Matthew 5:8).
This is such a tremendous promise from our Lord and God. Obviously, it is important for us to learn how to be "pure in heart". First of all, we need to understand what a pure heart looks like? Pure in the Greek (G2513) means:
Free from corrupt desire, sin, and guilt
Free from every admixture of what is false, sincere genuine
Blameless, innocent
Unstained with the guilt of anything
When the Psalmist declares:

The words of the LORD are pure words: as silver tried in a furnace of earth, purified seven times (Psalms 12:6),
we quickly glean from this metaphor how pure in heart we must be so that we can eventually see God. 
Free From Corrupt Desire, Sin and Guilt
King Solomon admonished:
Who can say, I have made my heart clean, I am pure from my sin (Proverbs 20:9)?
This is much like the Apostle John told us:
If we say that we have no sin, we deceive ourselves, and the truth is not in us (1 John 1:8).
Looking at the above definition of pure, we see that this type of a pure heart fits into the category - "Free from corrupt desire, sin and guilt". We know exactly what to do when this occurs in our lives, we repent of this sin and turn fully back to our Great God and Savior Jesus Christ (Titus 2:13). Not only do we need to do this to obey the gospel to be saved, but as we can clearly see from the "pure in heart" beatitude, we must do it whenever we have corrupt desires, sin and guilt (because of our disobedience) if we want to see God when our time has come. We must lead and live a repentant lifestyle every day of our lives.
Free from Every Admixture of what is False, Sincere, and Genuine
It is not necessarily outright sin that can be the problem. Take for example someone who doesn't necessarily sin but doesn't fully separate himself from the world.  This is an admixture (or a mixture) of the world and God. The Apostle James calls a person like this double-minded:
Draw near to God and He will draw near to you. Cleanse your hands, you sinners; and purify your hearts, you double-minded (James 4:8 NKJV).
In the NLT, this verse reads that it is a mixture of God and the world;
Come close to God, and God will come close to you. Wash your hands, you sinners; purify your hearts, for your loyalty is divided between God and the world (James 4:8 NLT).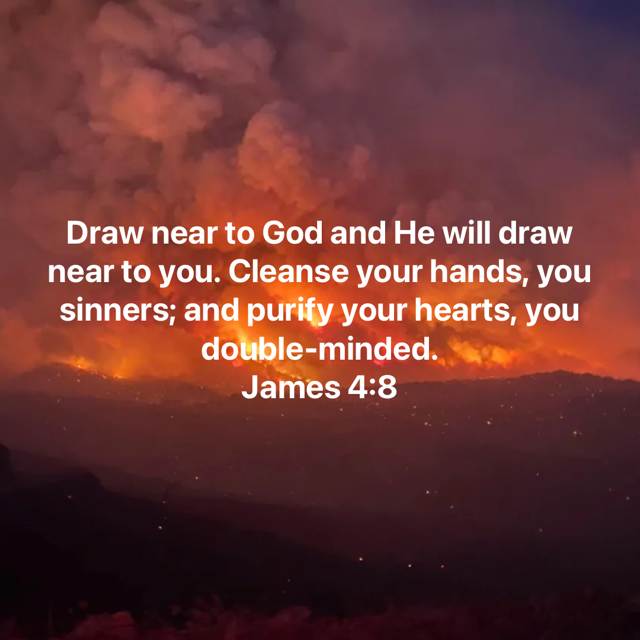 How can our hearts be pure if we are partaking in everything the world does:
drinking any alcohol
smoking or chewing any tobacco
using marijuana (even when it is legalized like it is now in Canada)
listening/dancing  to worldly music
watching sin on television
promoting Hollywood by attending movies full of sinfulness 
attending professional sporting events where humans like you and me are worshiped and others around you are getting drunk
not wearing clothes that cover your flesh - making best effort to be seductive
telling worldly jokes

using God's name in vain, even saying "oh my God" in an ordinary conversation that has nothing to do with Jesus Christ
watching worldly videos on YouTube
church hopping until you find preaching that tickles your ears
countless more things, fill in the _______________?
Does God really want us doing those things alongside:
praying with understanding as well as in the Spirit
repenting
fasting
attending church
singing to Him
worshiping Him
praising Him
thanking Him
reading and studying the Bible
listening to worship music
dancing in the Spirit
fellowshipping with other saints?
Absolutely not if we want to be pure in heart and eventually worship Him on the street of gold. Really, wouldn't our hearts start to get confused with these mixed messages? That's exactly what the devil would like though, to be seduced by the spirits (1 Timothy 4:1) that tag along with these activities. If we start doing just one of the worldly activities listed above, it won't be long before we are willfully participating in many or most of them, squeezing out the activities that produce a pure heart. They are not called seducing spirits for no reason. Eventually they will lead us to a totally impure heart.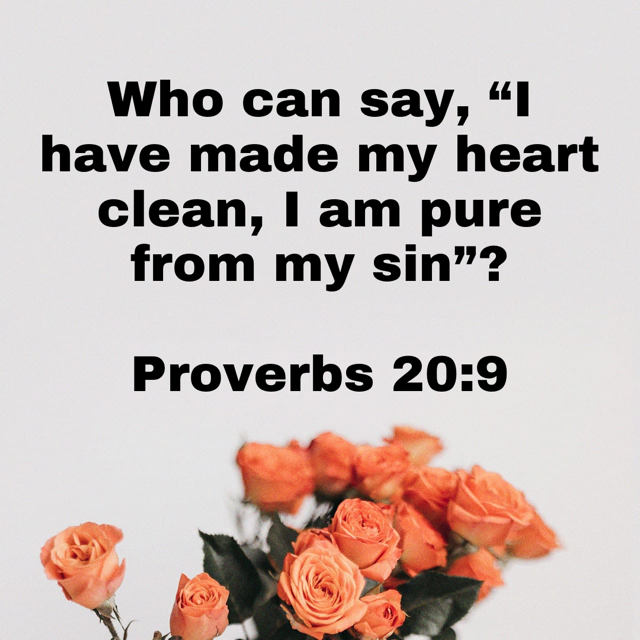 Pure in Heart - Blameless, Innocent
The Apostle Paul wrote that anyone who strays from the "glorious gospel" is not pure in heart:
As I urged you when I went into Macedonia—remain in Ephesus that you may charge some that they teach no other doctrine, nor give heed to fables and endless genealogies, which cause disputes rather than godly edification which is in faith. Now the purpose of the commandment is love from a pure heart, from a good conscience, and from sincere faith, from which some, having strayed, have turned aside to idle talk, desiring to be teachers of the law, understanding neither what they say nor the things which they affirm (1 Timothy 1:1-7 NKJV) ..... according to the glorious gospel of the blessed God which was committed to my trust ((1 Timothy 1:11 NKJV).
How can we possibly be blameless or innocent if we stray from believing in or obeying the Gospel of Jesus Christ. How can our hearts possibly be pure when God curses this notion:
As we said before, so say I now again, If any man preach any other gospel unto you than that you have received, let him be accursed (Galatians 1:9).

Unstained with the Guilt of Anything
If we are feeling guilty about anything that lingers with us, we have to ask ourselves if our hearts are pure. I think our hearts are saying exactly what King David said:
Search me, O God, and know my heart: try me, and know my thoughts (Psalm 139:23 ).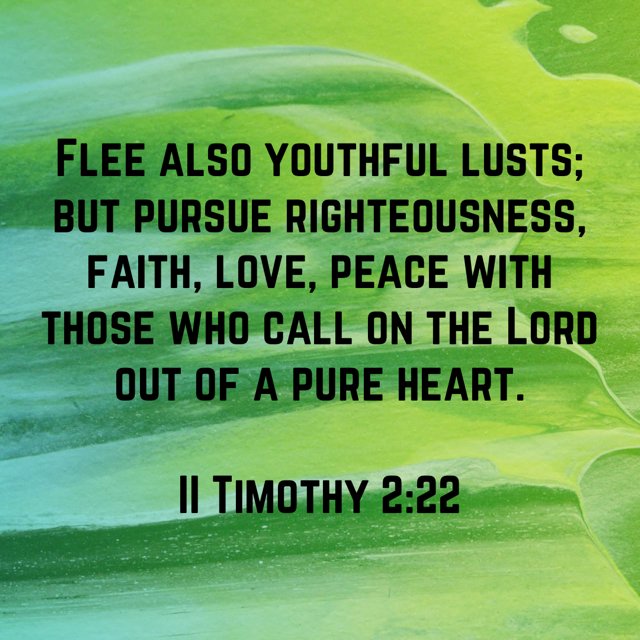 Whatever it is, we need God to reveal it to us so that we can repent. Here are some other scriptures about purity that may help us understand being stained with guilt: 

Flee also youthful lusts: but follow righteousness, faith, charity, peace, with them that call on the Lord out of a pure heart (2 Timothy 2:22).
Seeing ye have purified your souls in obeying the truth through the Spirit unto unfeigned love of the brethren, see that ye love one another with a pure heart fervently (1 Peter 1:22 ).
And everyone who has this hope in Him purifies himself, just as He is pure (1 John 3:3 NKJV).
Unto the pure all things are pure: but unto them that are defiled and unbelieving is nothing pure; but even their mind and conscience is defiled (Titus 1:15 ).
In Closing
Jesus said:
Whosoever will come after me, let him deny himself, and take up his cross, and follow me (Mark 8:34).
Do we really think that we can take up our cross and follow Him, if we are participating in anything that is not pure in heart? For one moment visualize yourself literally carrying the cross and doing anything that is not what He would have us to do. Do we feel pure in heart?