Bible Lessons from Jezebel, Jehosheba and Esther

Jezebel - A Wicked Influence on Her Daughter.

Jezebel, without any stretch of the imagination, truly experienced what Job preached:
Even as I have seen, they that plow iniquity, and sow wickedness, reap the same (Job 4:8).
She was evil to the core (1 Kings 18:13, 1 Kings 21:10, 15), and reaped the same:
And of Jezebel also spake the Lord, saying, The dogs shall eat Jezebel by the wall of Jezreel (1 Kings 21:23) ....  And they went to bury her: but they found no more of her than the skull, and the feet, and the palms of her hands (2 Kings 9:35).

This is not a surprise to any Christian as we have heard it preached many times that God will never be mocked, we will always reap what we sow (Galatians 6:7).  The real problem though is that our children are highly influenced by our words and actions. In Jezebel's case, she certainly influenced her daughter, Athaliah.  Athalia went beyond the evil of Jezebel, she murdered her grandchildren as we will see in the lesson below, Jehosheba.
Most likely, we do not commit Jezebels' sins, but if any sin is prevalent in our lives, our children will pick that up as normal behavior, instead of as sin. Drunkenness readily comes to mind. Fornication is another as children have  been forced to accept that it is normal for "mom and dad" to not be married and yet sleep together in the same bed. In the same breath, Jesus listed fornication alongside "murders, adulteries, stealing, lying and, blasphemies against God" (Matthew 15:19).
If any of us are living a sinful life, influencing our children, we need to repent and change so we can teach our children to live both a repentant and a Christian lifestyle as well.
Athaliah was the daughter of Ahab and Jezebel and the wife of Jehoram who was the King of Judah (2 Chronicles 21:5-6). Jehoram was smote by the Lord (2 Chronicles 21:18) as Elijah had prophesied ( 2 Chronicles 21:15) because he had done evil as the King of Judah, just as Ahab had done as King of Israel (2 Chronicles 21:13). His son Ahaziah then became King of Judah. Ahaziah, having taken counsel from his mother Athalia, did evil in sight of the Lord as well (2 Chronicles 22:3).
Jehu had been anointed to bring an end to the house of Ahab (2 Chronicles 2:7). Ahaziah had sided with the house of Ahab so he was slain by Jehu as well (2 Chronicles 2:8-9). Athaliah seized on this opportunity to become the ruler by killing all of Ahaziah's children (2 Kings 11:1), the royal seed to the throne of Judah.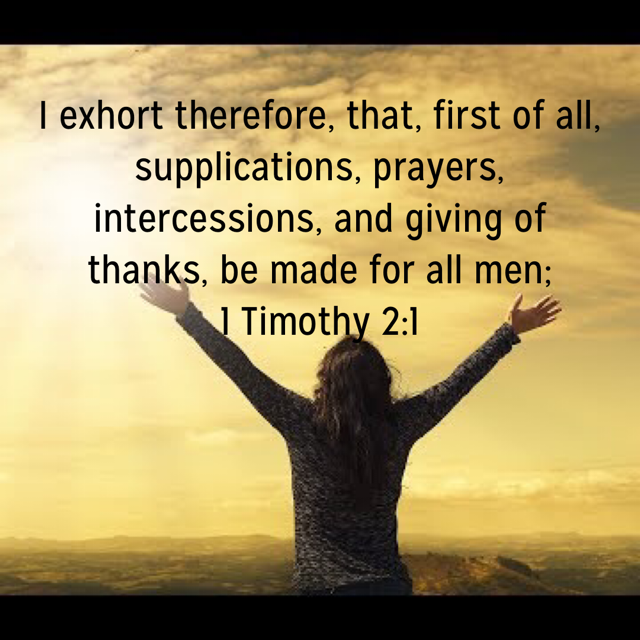 She would have succeeded if Jehosheba had not interceded. Jehosheba, the daughter of Jehoram and Ahaziah's half-sister, stole Joash and hid him while Athalia slayed the remainder of her grandchildren (2 Kings 11:2).
What is the lesson for Christians? Of course, we should strive to be like Jehosheba. Thank God it is not necessary for us to intercede physically as she did (though it may be necessary at times), but instead we intercede on our knees. The Apostle Paul said:
I exhort therefore, that, first of all, supplications, prayers, intercessions, and giving of thanks, be made for all men (1 Timothy 2:1).
And sometimes basic supplication and prayer is not enough, we need deep intercession, where the Spirit acts on our behalf:
Likewise the Spirit also helpeth our infirmities: for we know not what we should pray for as we ought: but the Spirit itself maketh intercession for us with groanings which cannot be uttered. And he that searcheth the hearts knoweth what is the mind of the Spirit, because he maketh intercession for the saints according to the will of God (Romans 8:26,27).
Yes, sometimes we need to intercede in the Spirit instead of with understanding (1 Corinthians 14:2).

Esther was a Jew, who was raised by her uncle, Mordecai, as his own child, as she had no father or mother (Esther 2:7). Mordecai had been taken captive to Babylon in the time of Nebuchadnezzar. The setting though is years later after the Persians and Medes (Esther 1:3) had conquered the Babylonian Empire. The king at that time was Ahasuerus (Esther 1:1) and his wife, the queen, was Vashti (Esther 1:9).
Vashti was disobedient to Ahasuerus so he banished her (Esther 1:15) from his sight according to the laws of the land. He then was encouraged to find a new wife through a contest to find a virgin who pleased him  to replace Vashti (Esther 2:4).
Esther was fair and beautiful (Esther 2:7) so Modecai entered her into the contest and she was selected by Ahasueres to be his wife and the new queen Esther 2:16,17). She did not reveal to anyone that she was a Jew, at the request of Mordecai. Later in the story when Haman was persecuting the Jews throughout the land (Esther 3:13), we find out the real reason Mordecai desired Esther to be the queen. Mordecai asked her to go before the Ahasueres and make supplication on behalf of the Jews (Esther 4:8). This is what Mordecai said to her:
For if thou altogether holdest thy peace at this time, then shall there enlargement and deliverance arise to the Jews from another place; but thou and thy father's house shall be destroyed: and who knoweth whether thou art come to the kingdom for such a time as this (Esther 4:14).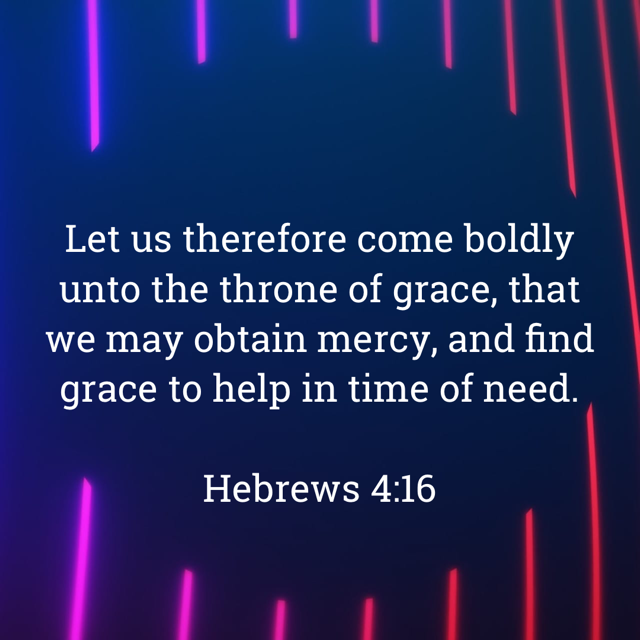 Esther responded to Mordecai's message affirmatively uttering the famous phrase "If I perish, I perish" (Esther 4:16). Esther did not hold her peace and went before Ahasueres, knowing full well it could cost her dearly, her life (Esther 4:11). Esther did not hesitate! She went boldly into the King's court and he held out the golden sceptre, sparing her life (Esther 5:2).

Because of her boldness, the wickedness of Haman was exposed and he was hung on the gallows that he built for Mordecai (Esther 6:10). More importantly, though, is that because she went boldly before the King, the Jews survived what was to be their extinction (Esther 7:4). This great victory over the Jew's enemies is celebrated to this today, as the days of Purim (Esther 9:31).
Jesus turned the tables on this story. Instead of the possibility of us perishing, He perished for us. Before the veil was torn, no one but the high priest could go into the Holy of Hollies. Today we can boldly go before our King as He is our High Priest:
Seeing then that we have a great high priest, that is passed into the heavens, Jesus the Son of God, let us hold fast our profession. For we have not an high priest which cannot be touched with the feeling of our infirmities; but was in all points tempted like as we are, yet without sin. Let us therefore come boldly unto the throne of grace, that we may obtain mercy, and find grace to help in time of need (Hebrews 4:14,15,16).
As Christians, we should never hesitate for one moment going to Him to obtain mercy and grace in our time of need.